Drum Screening Machine
| | |
| --- | --- |
| MOQ: | 1/Sets |
| Brand: | LONGER MACHINERY |
| Certification: | CE |
| Supply Ability: | 100 Set/Sets Per Month |
| PAY METHOD: | WEST UNION L/C T/T CASH |
| Warranty Time: | 12 Months |
| LOADING PORT: | Qingdao |
| Country Of Origin: | China |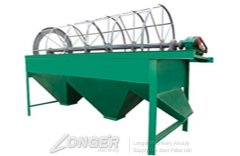 This Drum Screening Machine is commonly used in the production of compound fertilizer equipment industry, mainly for the separation of the finished product like fertilizer pellet and return product, also can realize the finished product classification, make the finished product evenly classification.
The Cylinder Screening Machine is used for screening different sizes of fertilizer pellets, Roller device is installed on the rack of the cylinder screening machine, Motor passing the reducer is connected with roller device through a shaft coupling, Driving roller device is around its axis of rotation, When the fertilizer pellet materials are in the machine, Due to tilt and turn of the the screen's drum, the fertilizer pellet materials on the screen surface will flip and roll, and then the qualified fertilizer pellet materials (right size) through the the discharging mouth of the end of this Cylinder Screening Machine's bottom, meanwhile, the unqualified fertilizer pellet materials (smaller size) will be discharged from the discharging mouth in the end of this Cylinder Screening Machine . As a result of the fertilizer pellet material in the the drum flipping, rolling, so the fertilizer pellet material locking in the mesh can be pop up, avoid screen blinding, it is the ideal screening machine to screen big fertilizer pellet and small fertilizer pellet.
Technical Data
Model
Drum
Rotate Speed(r/min)
Power(kw)
Capacity(t/h)
Size(mm)
Weight(t)
Diameter*
Length(mm)
LGS1.0*3.0
1000*3000
22
3
3-5
3500*1400*2200
1.5
LGS1.2*4.5
1200*4500
17
4
5-8
5700*1600*2400
2.5
LGS1.5*5.0
1500*5000
14
5.5
8-10
6860*1900*2810
3.8
LGS1.6*6.0
1600*6000
12
11
10-20
7300*2000*3000
4.7
LGS1.8*6.5
1800*6500
11.5
15
20-25
9000*2200*3200
6.0
FAQ
Question: What is the scope of application?
Answer:
This machine is widely used in mining/mineral industry for sizing block classification and separating powder materials,also can be used in chemical industry.

Question: What are the main characteristics of the machine?
Answer:
1.The mesh is not easy to be jammed,
2.Smooth operation,
3.Low noise
4.Simple structure,
5.Convenient maintenance,
6.Sieve tube can be closed, it is easy for collecting dust

Question: Please give a brief introduction to the advantages of the machine.
Answer:
This Drum Screening Machine adopts special mesh, so it has the advantages of high screening efficiency, long service life.
Summary: The Screening Machine's equipment layout is compact, scientific and reasonable, Using combined sieve net, easy to repair and replacement, this Screening Machine has simple structure, convenient operation, stable running. Besides, our this Screening Machine adopts advanced technology, so it is high efficient, low energy consumption, energy conservation, environmental protection, stable operation, reliable operation, convenient maintenance, filled the domestic blank, according to the domestic leading level. This screening machine has the functions of corrosion resistance, wear resistance, as well as low energy consumption, and long service life. In addition, to make the finished product like fertilizer pellet's appearance is good, the fertilizer pellet screening machine is with high strength, high granulating rate, and covers an area of small, less investment, whole screening machine has high reliability, one-time investment is less,but big returns.
Case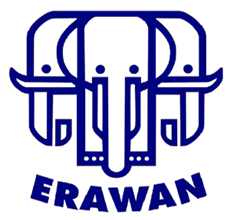 Company Name : Erawan Union Co.,Ltd
Country : Thailand
Certitication