This model
animal feed pellet making machine
is specifically for crude fiber raw materials,such as sawdust, this machine to make wood pellet has the following advantages:Upstanding mould, vertical feed, not springing, easy to heat dissipation.Pressure wheel rotation, material centrifugal, uniform distribution, good effect. Two sets of lubrication, large axial compression wheel, ensure life, high and stable yield. Air dust removal, long operation, efficient production, energy conservation and environmental protection. Double mold, one more choice, dual-use, more harvest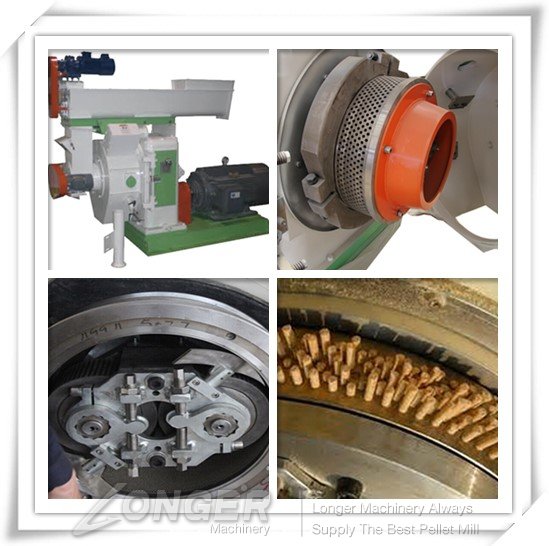 Main Features:
1 This kind of animal pellet machine can work continuously for 24 hours, no need to stop.
2 This pellet machine with one set of roller assembly- two roller system.
3 Die static, roller rotating,material centrifugal, evenly distributed around.
4 Double layer dies, up and down dual sue, reduce the cost, enhance the efficiency.
5 One die, different hold diameters, with different specification to pelletize.
6 This pellet machine had two layer dies. Both upside and down side can be used. So life span is two times higher than the normal ones.......
7 This pellet making machine spare parts are made by cnc systems, through high technical heat treatment, HRC larger than 50 degree.
8) pellet making machine middle part are casted-steel, which can give the machine body a strong support. So machine are very stable when it works.