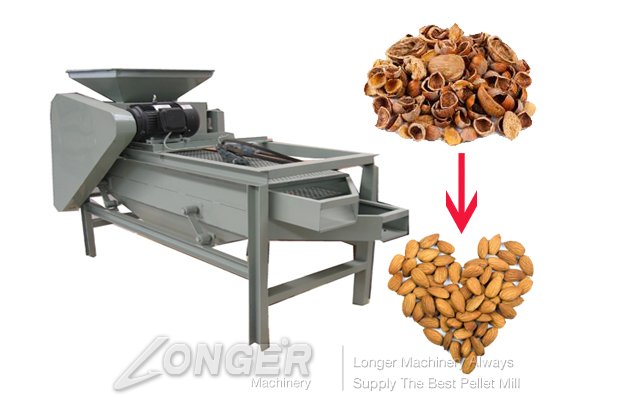 Almond,the most popular nut in the United States, is full of nutrients and may promote heart healthiness.
The health benefits of almonds are extensive, and they are frequently used as a healthy solution for relief from constipation, respiratory disorders, coughs, heart disorders, anemia, impotency, and diabetes. It also helps in maintenance of healthy hair, skin care (psoriasis), and dental care.
Almonds are found in places like Iran, Saudi Arabia, Lebanon, Turkey, Syria, Jordan and Israel. This highly nutritional nut is a rich source of vitamin E, calcium, phosphorous, iron and magnesium. It also contains zinc, selenium, copper and niacin. Compared to all other nuts, almonds are the most packed with nutrients and beneficial components.
Almond Separating Machine
can separate the shell and kernel totally. It is very easy to operate it, just need to input the material from the first machine, and after the machine will come out shells and kernels respectively.
Introduction:
The specific gravity and suspended velocity between shells and kernels are different, the machine takes advantage of the feature, with the upward air flow through the particle clearance to facilitate the separation of kernels and crushed shells. Since the walnut kernel and shells have differ gravity, the large gap between shell and kernel, the separation effect will be better, the small gap, the effect is a little worse.