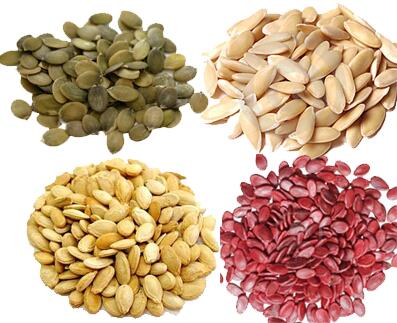 For shelling black seed, pumpkin seed, hanging melon seeds,winter melon seeds, watermelon seeds is easy with
2017 New Industrial Melon Seed Shelling Machine.
Made of the cleaning part and hulled sorting parts.
The cleaning and grading part composes feeding funnel, screw elevator, shaker, bucket elevator and classifying screen.
Working process:
Raw material----feeding to the tank---- decontaminate( clearing the rock, soil block and other impurities our)----Sorting( classify the pumpkin seed to 6-7grades)----mixing----shell pumpkin seeds according to grade---- drying the final product----finished product storage---- packing---selling.
This pumpkin seed shelling machine is the best equipment shelling machine is this line of business.
Advantages:
Our this type of pumpkin seed shelling and sorting unit is patented product of our autonomous intellectual property. It can finish shelling, peeling and sorting of raw material by one equipment. The features of this equipment is low energy consumption, compact structure, taking up little space, low loss of seed, simple operation and convenient to maintain. Whats more, this machine has a high degree of automation, has greatly increased the degree of automation, It is the best white melon seed and pumpkin seed processing equipment worldwide at present. In addition, we supply machine according to customer's need. Customers need to make sure how many grades of their seeds, and then we can supply the machine for them. For the grading method, we will tell customers when they inquiry.