Automatic Wood Pellet Weighing & Packing System Introduc

Release Lime: 2016-11-17

Source: Longer - Nut Processing Solution Provider
GELLGOOG automatic wood pellet weighing and packing system to realize intelligent quantitative packaging of wood particles using the international advanced PLC technology. With compact structure, high weighing precision, convenient operation, stable performance and other characteristics, in the wood grain, feed grain, chemical industry, metallurgy and other industries have a very good popularity.

Automatic Wood Pellet Weighing & Packing System Features

1.Automatic weighing and packing system, which is suitable for granular materials with good fluidity and ordinary powder materials. If the material is corrosive, the part of the contact with the material can be made of stainless steel.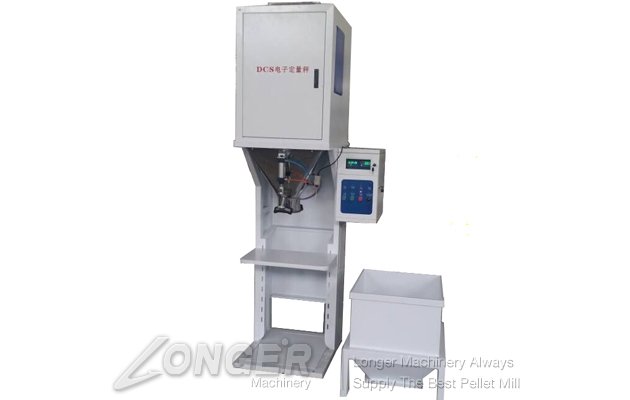 2.The built-in PLC control system to realize the automatic packaging, Longer automatic wood pellet weighing and packing system is widely used in wood grain, feed, food, chemical, metallurgical and other industries.

3.Adopt the structure of the weighing hopper, which can reduce the height, so that the structure is compact, the installation is convenient, and the dust is reduced.

4. Equipped with full digital intelligent weighing controller, with the weighing precision, high speed, simple operation, stable and reliable performance and other characteristics.

5. The instrument has many functions, including: automatic peeling, zero tracking, error alarm, communication, gross net weight and number of bags weighing, accumulation, etc.

6. Can solve the problems caused by the manual packing, such as high labor intensity, low efficiency, low precision.

7. Reasonable design, convenient maintenance and repair.

Some small details, you should also pay attention to:

One, to ensure that there is a certain amount of material in the normal production process, otherwise it will affect the accuracy of packaging.

Two,please read the operation instructions carefully when you operating,in order to avoid unnecessary operation errors and improper maintenance.

Three,attention to repair and maintenance after using the machine.