Straw pellet is a product of high temperature briquetting by straw pellet machine. It is a kind of fuel. Its raw materials are corn stalk, wheat straw, straw and other crops. Granular fuel is caused by extrusion of sawdust, straw and other raw materials by pressure roller and ring mould at normal temperature. The density of raw materials is generally about 1100 kg / cubic meter, after forming the particle density greater than 1100 kg / cubic meter, transportation, storage is very convenient, at the same time, its fuel performance greatly improved.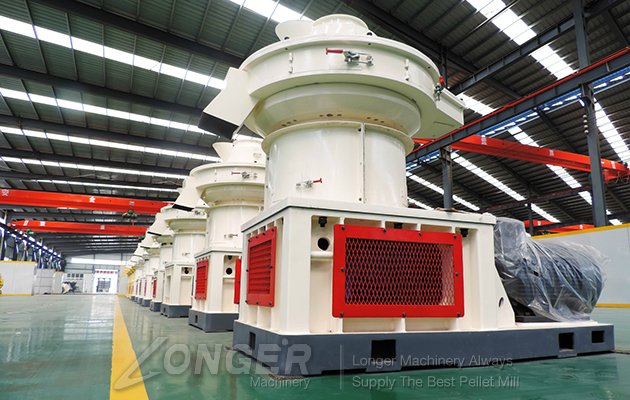 Straw pellets mainly have the following three uses:
1. Civil heating and living energy; high combustion utilization, easy storage.
2. Biomass industrial boiler; as the main fuel of industrial boiler, instead of coal, to solve environmental pollution.
3. Power generation: fuel for thermal power generation
Straw pellets can make by
Straw Pellet mill,
it is a kind of machine which use grind crop straw or other materials as raw material, pressing them into granulate and clavation finished product.
The features of this machine:
1. Mold upward,vertical feed:This unique design can avoid sawdust be stuck in granulating room,conducive to heat dissipation.
2. Double-layer ring dies:One ring die can produce two kinds of diameter of wood pellet,such as for 6 or 8mm,meet customer different demand to reduce clients cost.
3. Independent automatic lubrication system:Lubricate the bearing and rollers, increase bearing service life and improve production efficiency,reduce energy consumption. ensure work continuous 24 hours.
4. Siemens frequency conversion motor or domestic brand:International warranty, long service life.
5. SKF bearing or domestic brand:High precision, high speed, low noise, long life.
6. Reducer adopts a Sino-foreign joint venture brand:nearly no noise,reliable quality,easy maintenance, long service life,ensure pellet mill work continuous 24 hours.
7. Granulating room cooling system: As the pelletizing process will generate high temperature, it will reduce the service life of die and bearing.By add blower and cyclone,this cooling system can avoid it happened.