Argan nut almond oil extractor press machine
is our new improved product, the Argan nut squeezing rapeseed, peanut, soybean, Argan nuts, such as the machine micro electronic, vacuum filter, triple pressed, can also be cold cold hot extrusion, is the ideal individual machine processing equipment.
Argan nut oil machine
is a continuous production of screw press, which is suitable for the production of prepress solvent extraction or series press, as well as for the processing of high oil content.
Almond Oil extractor machine i
n the market is divided into single screw press and double spiral squeezer, single screw press are common on the market at present, a large production, raw material must be the high temperature steaming Fried, in order to improve the rate of raw oil.
Twin screw extruder is the trend of the oil pressure after, raw materials are often different high temperature steaming, directly into the double screw extrusion machine can press, the advantages of low residual oil, to ensure that in keeping the nutrient composition of oil, residue, can be used for processing.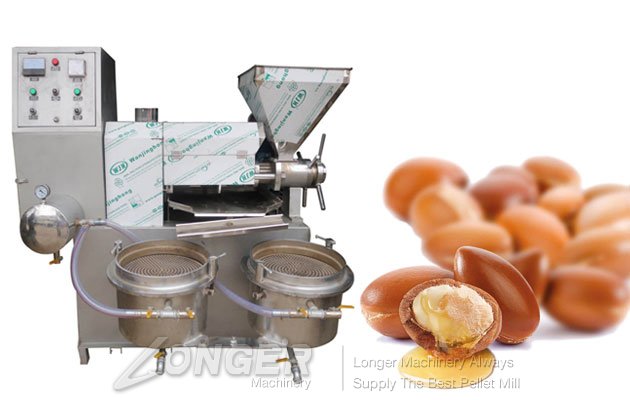 Nuts oil press machine
in South Africa:
1. High oil recovery rate: The directional pressure, network pressure, and oil rate are increased by 10% or more than ordinary hydraulic presses.
Production capacity: Strengthen the hydraulic machine to improve the feed system, increase the speed, improve the work efficiency by 30% or more.
Automatic temperature control: The press can automatically control the pressure temperature.
The inner sleeve vacuum divider, oil and slag of the oil press can be effectively separated;
Safe and convenient: compact structure, taking up less space.
The hydraulic press is fully enclosed, safe and convenient operation;
Durable:
Valve body with high quality wear-resistant steel and anti-fatigue casting, stable performance, long-term continuous work;
Machine table, with the latest materials for electrostatic spraying, strong adhesion, greasy, high temperature, beautiful and clean, and clean.