Congratulations to La Maison Sami T.A. Fruits Inc and Longer Company for their successful cooperation on
peanut processing solutions
. One of our customers is a well-known supplier of fruits and vegetables in Canada. They provide fruits and vegetables and other products to major supermarket chains.
Nuts are the company's initial business. As the market for peanut processing is getting better and better, the company decided to upgrade its peanut processing equipment. Improve the output and quality of peanut processing to meet the market demand of the peanut business.

Customers are looking for many ways and contacting us, which are more professional suppliers in nut processing. So the purchasing assistant of La Maison Sami T.A. Fruits contacted us to find equipment-related information for the boss and the purchasing department, and needed to feed back the detailed information found to the company boss.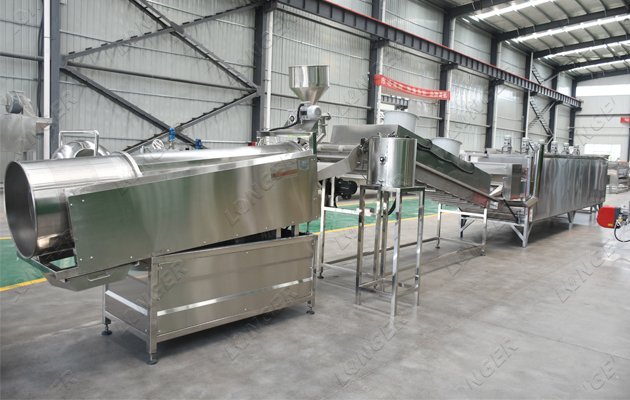 After communicating, our account manager confirmed the customer's needs. Customers are very concerned about the details and materials of our equipment, as well as the effect of the finished product. In order to show customers the specific information of the peanut processing equipment, we took the initiative to contact the factory to do the operation test of the peanut processing equipment and provide the customer with specific data proof. The customer is looking at the operation of our equipment and a series of peanut material processing data information provided by our engineers to the customer. The customer is relatively satisfied with our peanut processing equipment. Solved the customer's doubts about equipment details, equipment materials, and peanut products.

Our account manager has communicated with customers many times, and with the help of our engineers, we have provided customers with a suitable peanut processing production line.

Longer company is committed to providing customers with overall solutions and professional services. It really wants to solve their nut processing problems for clients and choose Lange nut processing solutions. Help your nut business to succeed quickly.