Our company has reached a cooperation with JAK Company in Tanzania. We provide customers with cashew processing solutions and help them establish a medium-scale cashew processing plant in Tanzania. Multiple communications over two months laid the foundation for the final landing of the cashew factory.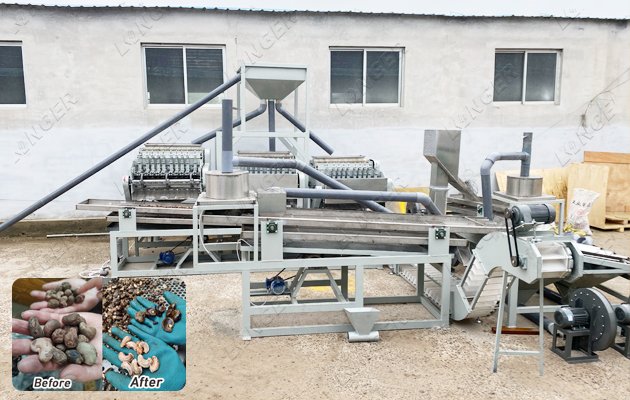 JAK is an experienced food processing solutions consultancy with a focus on providing project services to food processors in Tanzania. In July 2021, the person in charge of JAK got in touch with our company and conveyed the demands of end customers. Need detailed information on complete solutions for cashew processing as well as technical installations.
Our company carefully understands the details of customers through JAK and provides complete cashew solutions through telephone and video conferences. In addition, after learning that the client is involved in the food processing industry, we also take the initiative to help the client with plant planning and full-process cost accounting.
JAK company and end customers are very satisfied with the cashew solution and professional and meticulous service, saying that this cooperation is very worry-free.
At present, the
cashew processing plant
in Tanzania has been put into operation. Our advanced cashew nut production line is matched with the cashew nut processing plant built by our company. It is believed that in the near future, this client will quickly occupy the market and continue to create wealth and value in East Africa.
Contacts: Cara
Email:
[email protected]
Whatsapp|phone: 0086 13015518550