In Octo 2022, the
automated cashew processing plant
established by our company and WKL company was successfully completed in Kenya! After intense debugging and trial operation, the plant has now been officially put into use. WKL begins a new chapter in modern cashew nut processing.
The WKL company industry involves macadamia and cashew processing, and also has an independent brand website for promotion. Due to the expiry of the life of the equipment currently in use, frequent failures and low production, WKL decided to upgrade the automated equipment and expand production. WKL attaches great importance to product quality, so it has high quality requirements for cashew processing machines. After sufficient comparison and investigation, WKL chose our equipment. The head of WKL was a Palestinian who later immigrated to Kenya.
Cashew Processing Plant In Kenya Completed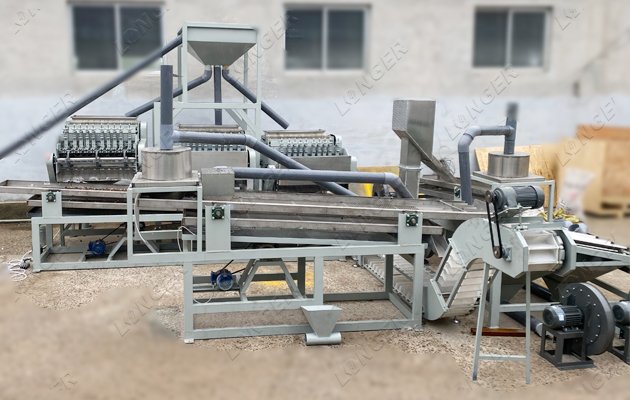 Our company has been engaged in nut processing for many years and knows the importance of processing equipment. I put a lot of energy into the comparison, and also referred to the suggestions of several colleagues. I believe that LONGER's equipment can meet my requirements. "
- Khan, head of WKL
Kenya's climatic conditions are very suitable for the growth of cashew nuts. The local cashew nuts are of good quality and the kernels are large and full, so WKL has locked its investment in local cashew nut processing. According to the demand, we have customized a set of cashew processing line for them, including multiple production lines for raw cashew nut shelling, roasting, seasoning and so on. At the same time, we also provided WKL with detailed processing technology, design drawings, cashew processing plant layout and other detailed information.
"Before this, I have also contacted other suppliers, but most companies cannot meet our full range of needs, and the solutions provided by some suppliers are too simple and not professional enough. LONGER is very thoughtful and professional, which is also true The most important reason I chose to work with you."
- Khan, head of WKL
If you also want to build a cashew nut processing plant and start business, just contact us:
WhatsApp/Mobile: +8613015518550
Skype: serenayan666