We provide dried leaf powder grinding machine with best price. Today there will show you.The powder grinding machine widely used in pharmaceutical, chemical, food and other industries crushed material.

Working principle of dried leaf powder grinding machine:
The machine uses high-speed relative movement of the movable gear and fixed plate impact crushed raw material tank. Through the replacement of different screens available particles of different sizes, the whole machine according to GMP standard design, the use of stainless steel. The machine is simple, low energy consumption, easy to clean, is an ideal crushing equipment.

1) Pre-sales service of powder grinding machine: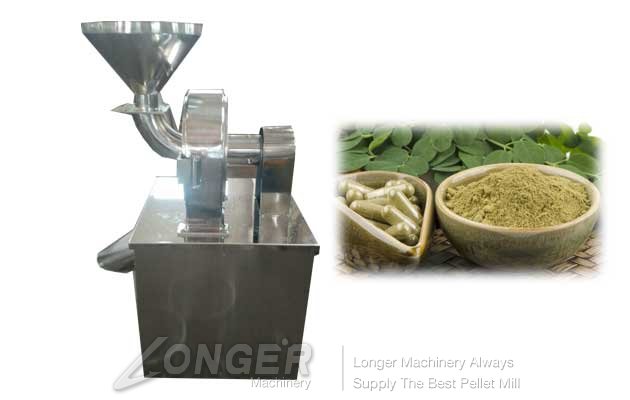 Our dealer will give a detailed introduction of the entire line of explanation.
Our engineers will design the factory layout for you.
We can provide OEM according to your request.

2) After-sales service of powder grinding machine:
We can provide you with a Turkish project.
We provide you with the whole plant design and machine installation plans.
You can sell our workers to our factory before shipment.
We will provide machine operation training and guidance free of charge when the machine is installed.
One year warranty.