At present, more and more people are tend to open a paper pencil making factory, as a manufacturer of
waste paper pencil making machine
, I want you choose our machine, the reason in the following;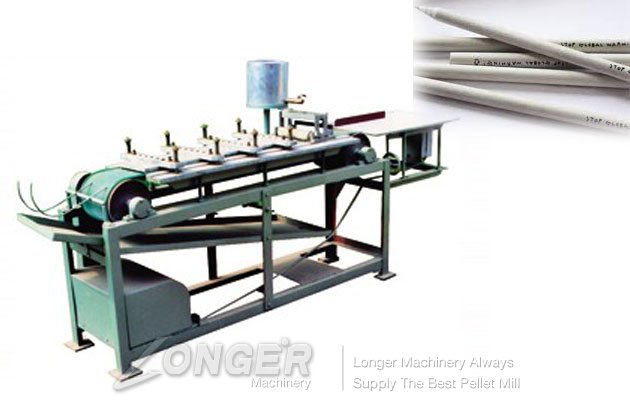 1. Easy to get raw materials and have a big market.
Every city produce millions of waste newspapers every day. Never dried up waste paper as raw material to produce pencil, fill in the blank of pencil production industry, completely broke the few wooden pencil factory monopoly situation, save a lot of forest resources for the country , protect the ecological environment, recycling has a dual benefit of energy saving and environmental protection, is the country vigorously promote high-tech practical projects. The scrap of paper is cheap and widely sourced, which is the foundation for the inevitable success of a pencil making project of paper.
2. Low cost, high quality and profit.
Our company's
paper pencil making machine
produces common pencil, red blue pencil, woodworking pencil, tracer pen and the pencil with fruity flavor series, have the characteristic such as unbiasing core, core, not living core, cutting surface smooth and hard like wood. Because of its high technology, the pencil has the advantages of compact structure, large hardness, no porosity, no layering, no cracking, bright and clean appearance and bright pattern, which can be compared with wooden pencils.
3. Fine equipment, easy to operate
Our company's
waste paper pencil making machine
is beautiful, strong and durable, and can be customized according to customers' requirements. The waste paper pencil making machine has the characteristics of reasonable design, simple operation, easy to master, high yield and fast output.
4. Training in place, tracking service.
a.Free technical training, until the users can independent operation and production (Customers can come to our factory or we mail the production technology of materials for free.).
b.All the machines our factory sold the warranty for one year, and we also supply low-priced accessories.
c.Our factory is responsible for the long-term technology consulting services at any time for customers to solve various problems.
d.Our factory has the sample prototype.. All of the customer who buy our factory equipment, can get free follow-up improvement techniques.
If you have great interest in our
waste paper pencil making machine
, please feel free to contact me. Very happy to do more for you.
Any problem you can contact freely,or visit website freely.