From November 2 to 4, 2020, the 18th China (Luohe) Food Expo will be held at the Luohe Convention and Exhibition Center. We were invited to participate in this exhibition, and displayed the latest development of dynamic continuous fryer, batch automatic round fryer, multi-functional fruit and vegetable washing machine and other equipment, and received many visits from users of food companies at the meeting. Inquiry.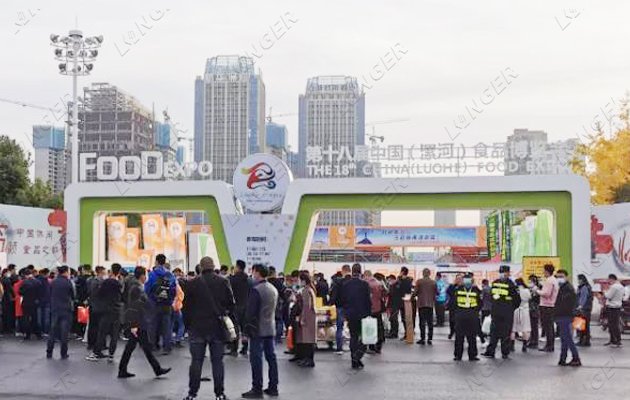 The exhibition has a total of 38,800 square meters and more than 2,000 booths. The six major exhibition areas are: puffed food exhibition area, bakery food exhibition area, wine and beverage exhibition area, comprehensive food exhibition area, catering food exhibition area and food machinery exhibition area.
As we all know, Luohe is the gathering place of the food industry in the Central Plains. Well-known food manufacturers all over the country have branches and sales channels in and around Luohe. This exhibition provides a good opportunity for our food machinery manufacturers to exchange new technologies and display products.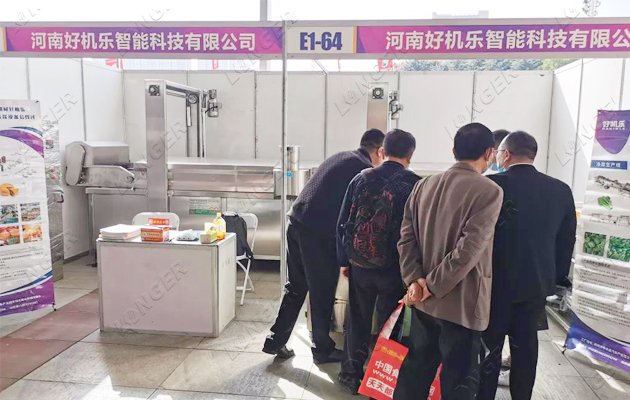 Food distributors from all over the country learn about the latest food consumption trends and find suitable suppliers through various food exhibitors. At the same time, various food companies also actively communicate with each food equipment supplier and propose new equipment requirements. , we have always been adhering to the mission of making the production of food enterprises simpler and safer, and is committed to providing complete solutions for food processing enterprises. Manufacturers provide professional product knowledge explanations and enthusiastic consulting services.