Features
This jujube paste grinding machine can be used to grind jujube into jujube sauce, and it can also make other jams, peanut butter, tahini, almond butter and other sauce products.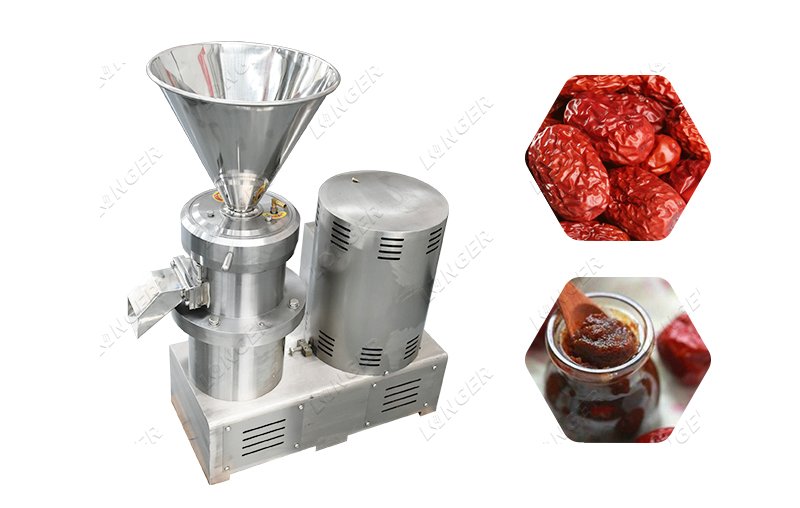 Working Principle of Date Paste Making Machine:
l The colloid mill is mainly used for the grinding of fluid, semi-fluid and emulsified materials, so it is usually used for the processing of nuts and various materials.
l The jujube is fed into the date paste processing machine from the inlet, and the jujube entering the gap between the stator and the rotor will be sheared and ground by the rotating stator, and the stationary rotor will frequently vibrate.
l By adjusting the gap between the stator and the rotor, ideal jujube sauce products can be processed. Common hard sauce products include jujube butter, peanut butter, almond butter, cashew butter, tahini, hummus, etc.
l Users can also make jam, almond milk, fruit juice, moon cake filling, soy milk, ice cream or various beverages. In addition to the food industry, the jujube paste grinding machine is also suitable for different fields, such as medicine, construction, etc.
Advantage of Date Paste Processing Machine:
l The main parts of date paste making machine are made of stainless steel, which is corrosion-resistant and non-toxic.
l Designed for different purposes, with different capacities, suitable for different raw materials, customers can choose the most suitable one according to their actual needs.
l We are a professional manufacturer, direct supply from the manufacturer, so the price of this machine is reasonable.
l Our company has advanced equipment, strong technical force and complete testing methods. We are committed to technological innovation and leading food machinery manufacturing.
Application of Jujube Paste Grinding Machine:
The grinder is usually used for the production of food products using nuts, fruits, and vegetables as raw materials, such as jujube butter, peanut butter, chili sauce, almond milk, jam, tahini, ice cream, food stuffing, etc. It is popular with families and factories for its multi-functionality and different capacities.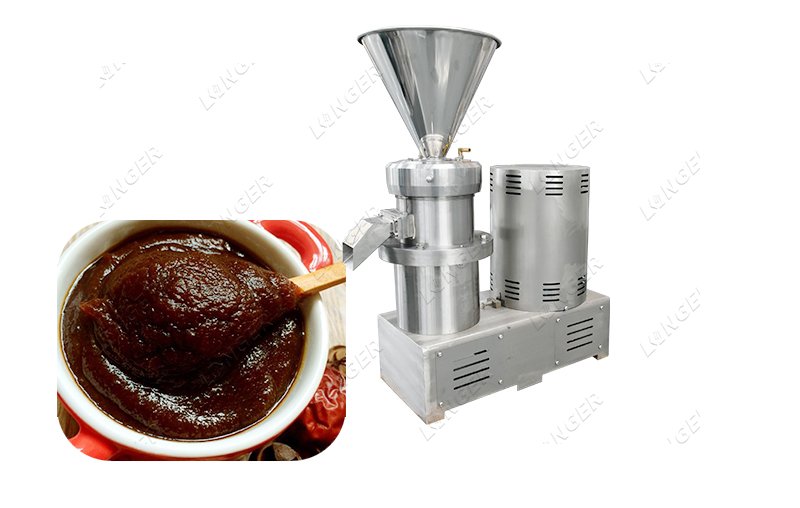 If you want to know more about the date paste making machine, you can contact us for more information!