Features
The electric sesame seed grinder is suitable for a variety of materials. It can also process sesame, peanuts, cocoa, almonds, and peppers to obtain smooth peanut butter, sesame paste, cocoa butter, almond paste, chili paste, etc. More importantly, this sesame mill machine can also be used in the chemical, medical and construction industries.
Our sesame seed grinder tahini are directly supplied by the factory, with reasonable prices and good quality.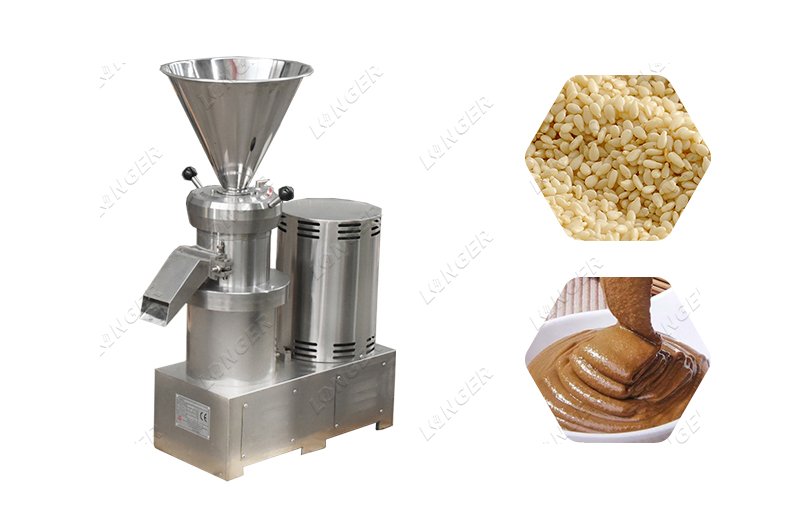 Working Principle of Simsim Paste Grinding Machine:
l The electric sesame seed grinder is made by grinding and high-speed stirring. The relative movement of the oblique angle of its grinding disc will be subjected to huge friction through high-speed rotating, static materials, and achieve effective grinding, emulsification, crushing, dispersion and homogenization processes, and ultrafine particles achieve the crushing effect.
l By changing different types of stators, the sesame mill machine can be applied to different raw materials and achieve different fineness effects.
Application of Sesame Seed Grinder Tahini:
l The simsim paste grinding machine is multi-functional, it can be used in many industries such as chemical, daily chemical, pharmaceutical, construction and so on.
l The electric sesame seed grinder can also be widely used in the food industry, such as the production of sesame paste, peanut butter, almond paste, cashew paste, cocoa paste, chili paste, jam, almond milk and other food products.
Advantage of Sesame Mill Machine:
l 304 stainless steel material: hopper, discharge port, machine shell.
l Large capacity, high efficiency, saving time and effort.
l With stirring function, it can make sesame sauce with different formulas and produce sauce products with different flavors.
l Small size and space saving, the sesame paste machine can be used alone or combined with other machines to form a complete sesame paste production line.
l As the main components of this sesame grinder, the stator and rotor are made of high-quality special materials, which not only guarantees the service life of the machine, but also guarantees the quality of the sesame paste product.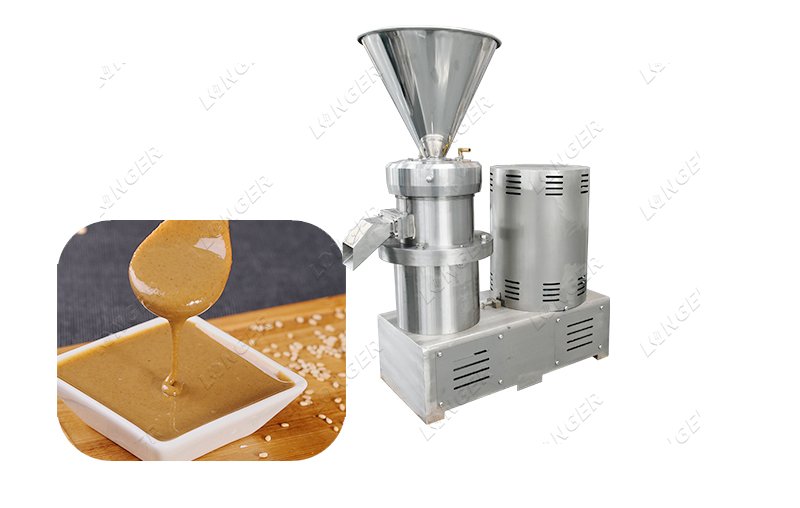 We warmly welcome all those who are interested in our products to contact us and ask for detailed information.