Features
The electric nut chopper is made of stainless steel and is suitable for shredding peanuts, almonds, macadamia nuts and other nuts.
The nut chopper commercial can cut peanuts into four equal parts, and can be customized for special requirements. The thickness of the cutting particles can be adjusted according to your special needs. We are a reliable supplier of nut chopper for almonds in China. If you have any questions, please feel free to leave us a message.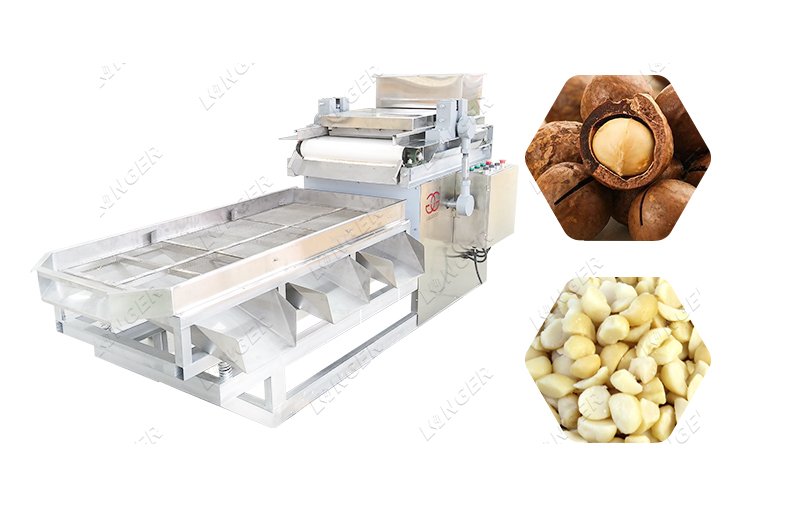 Working Principle of Macadamia Nut Chopping Machine:
This electric nut chopper is composed of three parts: feeding, shredding and sorting. The vibrating feeding part makes the macadamia nuts evenly fall into the container, and the macadamia nuts are evenly chopped by the hob. In the sorting part, put macadamia nuts in different size sieves. The screen has different sizes. Adjust the size of macadamia nuts by changing the working speed of the feeding conveyor.
Main Feature of Nut Chopper Commercial:
1. The working speed of the tool is constant.
2. The size of the finished product is adjustable. The cutting size of almond nuts can be adjusted by changing the speed of the conveyor belt.
3. This nut chopper for almonds has screens of different sizes, which can classify finished products
4. The whole macadamia nut choping machine is made of stainless steel, which is in full compliance with international standards.
This electric nut chopper is used for shredding and grading of almonds and macadamia nuts, and the crushed materials are divided into 4 grades.