Features
Our company is one of the most professional chocolate moulding machine manufacturers. The automatic chocolate moulding machine provided by our company can run automatically with high efficiency.
Chocolate depositing machine manufacturers is mainly used for chocolate pouring and molding. We have a variety of chocolate depositing machines such as single-head chocolate depositing machine and double-head chocolate depositing machine, which can be customized according to customer needs.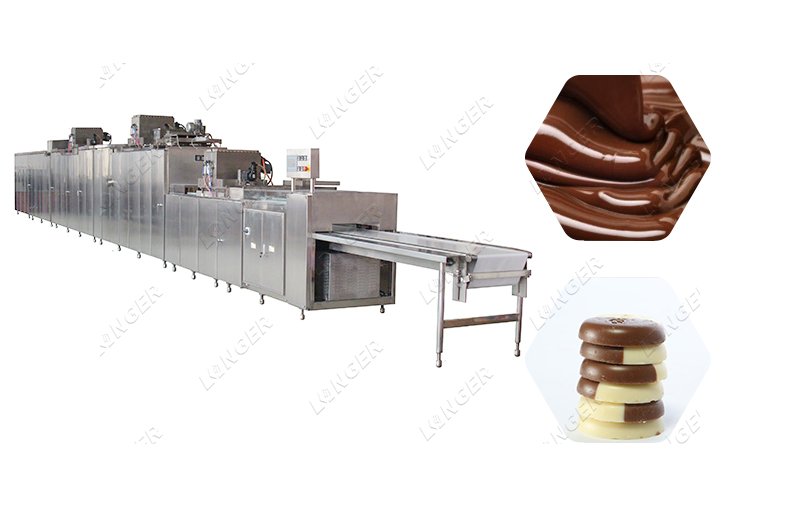 Advantages of Automatic Chocolate Moulding Machine:
1. Using PLC controller to control, stable and reliable working performance. The powerful control system not only minimizes maintenance costs and product pollution, but also achieves more stable and larger castings.
2. The chocolate depositing machine adopts an advanced remote control system, which can modify system parameters, diagnose and troubleshoot online, which is not only simple and fast, but also cost-effective.
3. This chocolate depositing machine manufacturers can also be equipped with a variety of production equipment, such as automatic biscuit feeder, automatic sprinkler, etc. Customers can choose these additional equipment according to their needs, and add or change additional equipment for new products as needed.
4. The high specification production line can combine various separable parts and recombine with other parts to create another production line for different products.
5. The machine is protected by a safe plastic guide rail. The chain does not touch the overflowing chocolate, which meets the overall food hygiene requirements.
6. We are chocolate moulding machine manufacturers, we can provide all the parts of the machine for a long time, which can extend the service life of the machine.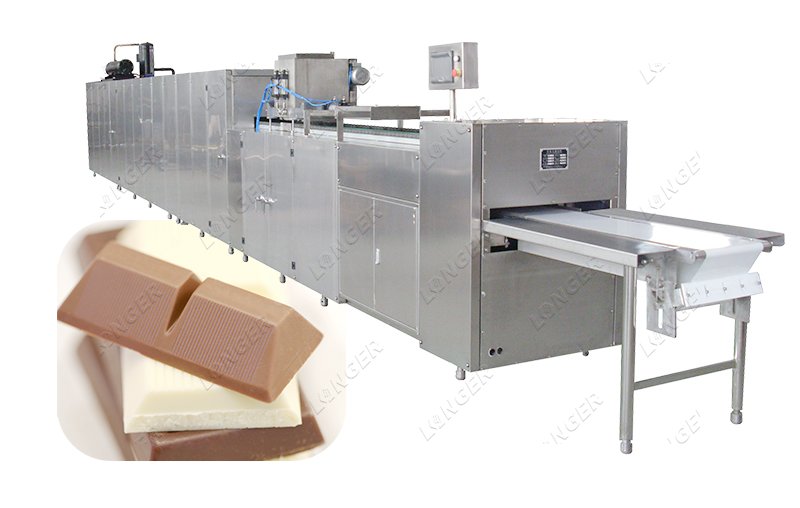 Structure of Automatic Chocolate Moulding Machine:
Including frame, main drive mechanism, quantitative pouring mechanism, automatic mold drying mechanism, automatic vibration table, pneumatic control part, electrical control part, etc.