Features
This automatic flavoring machine can fully stir the ingredients. It is used for the seasoning of all kinds of fried and non-fried foods, evenly spreading all kinds of powder and syrup.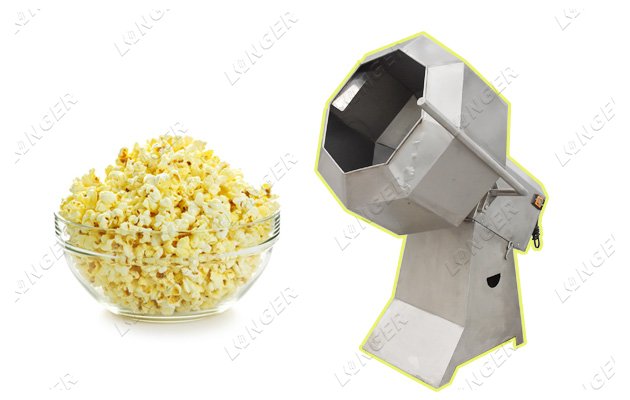 This popcorn seasoning machine is easy to clean and clean. The material can be discharged automatically when discharging, which is very convenient to use. The seasoning machine is made of stainless steel.
The flavour popcorn machine adopts motor, reducer and belt drive. The popcorn seasoning machine can automatically stir popcorn. The seasoning effect is even.
The operation is very convenient, you can master how to operate it in 5 minutes.
The speed and inclination of the seasoning machine drum can be adjusted, the powder supply can also be controlled, and any food can be seasoned, mixed, stirred and mixed.
For different snacks, we also have different seasonings for customers to choose from.