Features
We are flavoring machine manufacturer. This nut flavoring machine uses an octagonal design, so it can be called an octagonal type seasoning machine.
This flavoring machine can be used to flavor snack nuts, which can make snack nuts have a richer flavor. Our flavoring machine snacks is made of stainless steel and can be used for a long time. Easy to operate and clean. This is a good seasoning machine.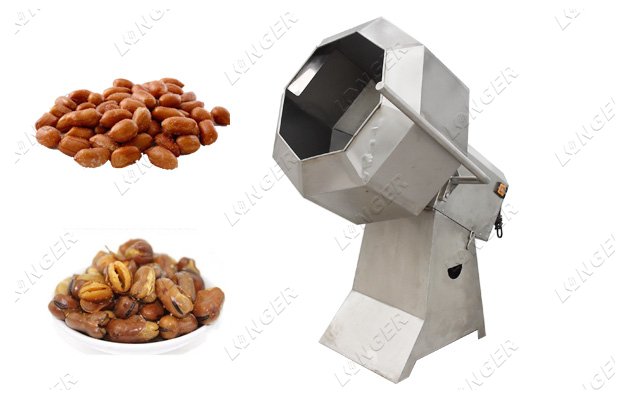 Snack seasoning machine advantage
1. The nut seasoning machine adopts an octagonal design, which can effectively rotate the material and obtain seasoning.
2. Quick seasoning, save time and labor.
3. To achieve the purpose of automatic mixing, automatic unloading is easy to use.
4. The machine is made of 304 stainless steel

About packaging:
All our machines are packaged in wood, which is very strong and can protect the machine well.
With reliable quality and service, we have exported to many countries, including Australia, Russia, Poland, India, Bangladesh, etc.