Features
The potato chip seasoning machine is a multi-functional seasoning machine, which can be used for the seasoning processing of potato chips, french fries, banana chips and other snacks.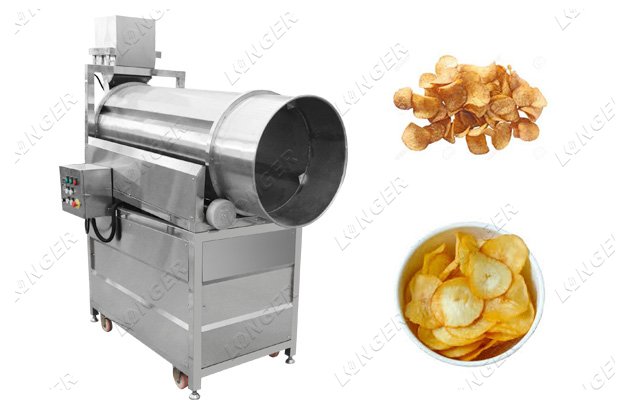 The chips flavoring machine adopts screw fixed conveying. Our seasoning machine adopts advanced seasoning system to ensure even seasoning of potato chips. And the screw speed of potato chip seasoning machine can be adjusted by workers.
The seasoning machine potato chips is suitable for various snacks, such as banana chips, cassava chips, potato chips, nuts, peanuts, chinchin and other food seasoning machines for mixing and seasoning.
This potato chip seasoning machine is an advanced food seasoning and mixing seasoning machine. The machine is made of stainless steel and can be used by customers for more than 5 years. The seasoning machine is electrically controlled, with adjustable rotation speed, clockwise and counterclockwise rotation, and good rotation stability. Simple operation, automatic unloading and low noise.