Features
The
Peanut Flour Coating Machine
can also be identified as as
sugar flour peanut coating machine
. It's used broadly in snack food processing market. This machine is equipped with stepless speed regulating device. The peanut coater machine can produce skin peanuts, korea bean,chocolate peanuts, beans, mouthful of fragrant and so on. This machine also can made use of as seasoning machine for distinctive frying snack.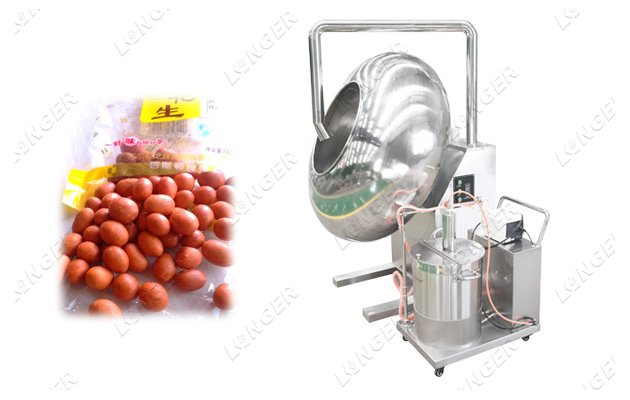 The character of
automatic peanut coating machine
is the tilting angle of the coating pot is 45 degree. An electric or gas oven or other heating equipment can be put under the coating pot.
There is an electric blower equipped with the machine. The air tube in the pot can blow hot or cold air for different processing stage. The heating degree is adjustable.
It can be used for sugar coating of different shapes food such as diamond, square and etc. as well as chocolate coating of peanuts.