Features
The peaut almond blanching machine is used for blanching fruits, nuts such as almond, peanut, carrots, asparagus, mushrooms, and fruit slices. The blanching machine protects the raw material color, so that the fruits and vegetables maintain their original natural color.Our blanching machine have been shipped to india, south africa and others.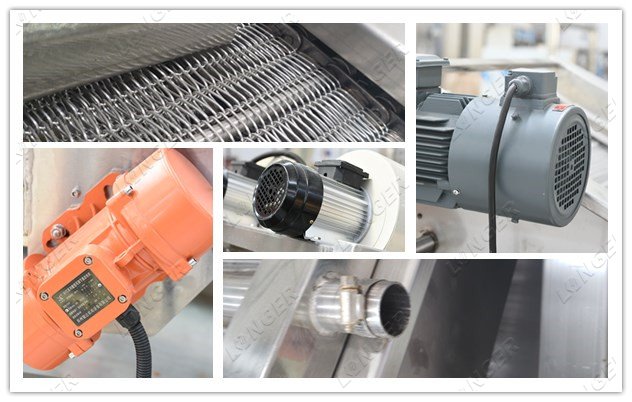 It is indispensable almond blanching machine for pre-processing such as quick freezing, dehydration, and lyophilization. Our blanching machine consists of a hot ironing machine, a cooling machine, and a drainage machine.
We have two peanut almond blanching machines for customers to choose from. Customers can choose according to their production needs.
If it is small, it is suitable for small-volume operation. It needs to be put in and out manually.
Larger models can work continuously and can be used in production lines. Save labor and improve work efficiency.
The device is equipped with a multi-point measurement function to meet the needs of different customers for product temperature.
The equipment is equipped with an automatic heating system, the temperature can be controlled automatically, and the speed is controlled by frequency conversion. We can set the temperature and speed of the blanching equipment according to the customer's process requirements. The blanching equipment runs stably and has low noise. It is made of high-quality SUS304 stainless steel, which meets food requirements, is not easily deformed, and is easy to maintain.

For peanut and almond, we also have peanut peeling machine, frying machine,flavoring machien and packing machine ect.