Features
Our
peanut frying line
includes peanut frying machine, de-oiling machine, peanut seasoning machine and hoist. According to the different output requirements of different customers, we provide different peanut frying solutions.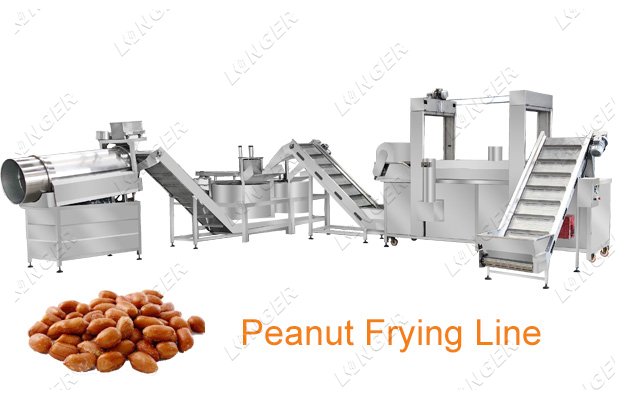 We have been committed to the development and production of snack frying and seasoning machines for many years, and we are very professional in the production process of frying equipment. To meet the different needs of different customers. Please contact us with your needs, and provide you with a professional fried peanut plan.
Our groundnut frying machine is made of high-quality 304 stainless steel, which is easy to clean. Does not rust. The function has a mixing system, a residue removal system, and a sewage valve port at the bottom of the equipment.
The automatic peanut frying machine adopts the mixing method of revolution and rotation to ensure the uniformity of food frying and prevent the food from sticking to each other due to extrusion. The mixing system uses frequency conversion speed control.
The automatic discharging system reduces the labor intensity of the workers and ensures the consistency of the food in the frying machine.
Customers can choose the appropriate model according to the output, and support customized processing.
Our peanut flavoring machine can work continuously and is suitable for production line operation. Save labor and time. And our seasoning machine can season peanuts with powder or liquid spray. Meet your different needs.