Features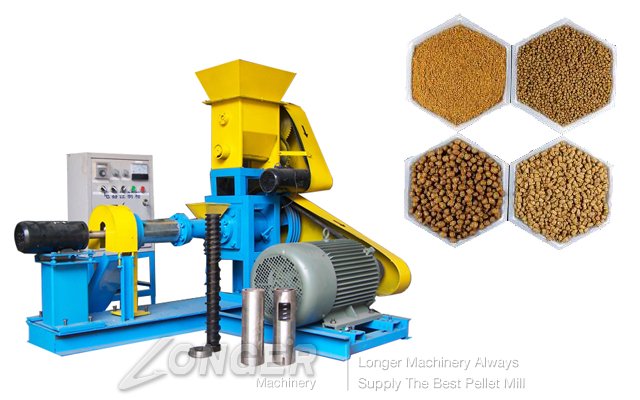 Floating Fish Feed Extruder
Introduction:
1. Composed of feeding system extruding system cutting system controlling system.

2. Adopt Auto-temperature Controlling System which making it more precise and viewable to control the temperature.

3. Combined main shaft can apply to a variety of materials.

4. Special designed screw barrel make the machine more durable and reducing cost.

5. Cutting system equipped advanced frequency converter and sophisticated speed-adjusting system. The granules size is adjustable.

6. Works well in long time and continuous using running steadily and reliably easy to operate.

1. Fish food made by this pellet extruder is of puffing type more easily to digest for fishes.

2. The fish feed pellet size can be from 0.9-10mm to feed different sizes of fishes.

3. The puffing fish feed pellets can float on the water surface without dissolution for over 12 hours.

4. High temperature and high pressure process can kill the salmonellosis and bacterial infections and also makes the pellets easily to digest.

5. Make high-grade aquatic feed pellets for fish catfish shrimps crab etc. and meanwhile Ideal for making pet food for dogs cats etc.