Features
When Cooler starts to work, the pellets will be accumulated gradually. When the position of pellets arrives to Level Detector, the brake motor will be connected to start work. Driving by Reducer and eccentric mechanism,the Discharge Frame move from left to right to discharge the materials. When the relative position between Movement Discharge Frame and Fixed Frame reaches certain extent., the materials will fall down and discharge from the gap between Movement Discharge Frame and Fixed Frame. When the relative position between Movement Discharge Frame and Fixed Frame are staggered, the materials will not be discharged. The materials will be intermittent discharged during the process of cycled movement. When the quantity of discharge is larger than feed-in, the pellets will reduce and leave the position of Level Sensor, motor will stop work and the discharge will be end. When pellets touch the Level Sensor, the motor will start to work and start a now discharge process which can guarantee the continuous cooling production.Fan is always running during the whole
cooling process. The pellets in the cooler flow from top to bottom and the Air flows from bottom to top.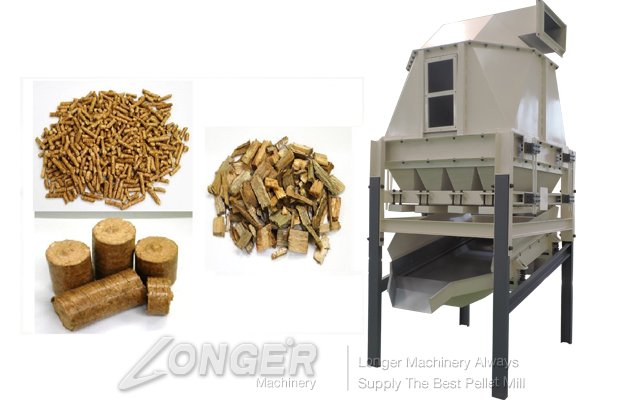 Advantags of Pellet cooling machine has the following advantages:
1.Our pellet cooling machine adopts reverse-flow unique cooling theory.
2.The particle cooling by this machine can be fully and equality cooling,avoiding the damage of pellet.
3.The unique guiding valve vibrating layout organization operates smooth and steady, layout fluency,improving the cooling effect,induce particle breakage rate and the power consume.
4.Our pellet cooling machine is with large yield, good cooling effect,automate considerably with low noise and few maintain.
5.According to customer's different demand,pellet cooling machine has two types for reference, pallet type cooling machine, and vibration type cooling machine, they are easy to operate.