Features
Biomass Wood Pellet Mill
can use agriculture and forestry castoff such as
sawdust, straw, rice husk, bark
, etc. as raw material, through pre-treatment and processing, solidified them into high-density granular fuel, which is the ideal fuel to replace kerosene, which can save energy and reduce emission. It has a good economic benefit and social benefit, which is an efficient, clean and renewable energy sources.After shape up, the straw made biomass particle is a new biomass energy, which can replace firewood, raw coal, fuel oil, liquefied gas, etc., which is widely used in heating, kitchen range, water boiler, industrial boiler, biomass power station, etc.
This machine can make different kinds of pellets,such as corn straw pellet,wheat straw pellet,rice straw pellet,cotton straw pellet,branch pellet,wood pellet,wood pellet,peanut shell pellet and so on. Making the pellet as fuel or feed in school, power plant,farmer , hospital, and so on.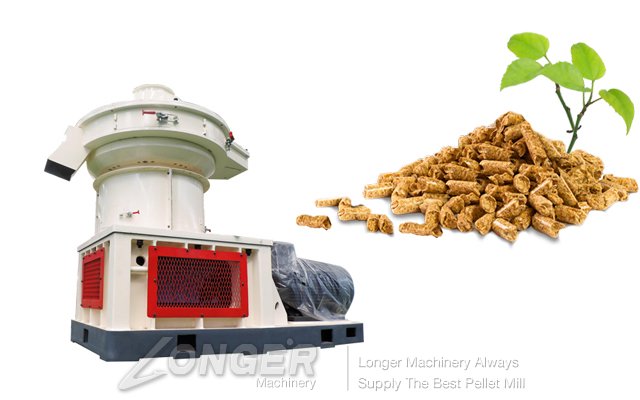 Advantages of Biomass pellet mill:
1.Vertical type die, feeding directly, no material arching, good heat dispersing capability;
2.Pressing wheel rotation, materiel goes in a the centrifugal way to keep in a even type;
3.Two sets of lubrication system, high axial pressure wheel, ensure the service life, high and stable yield; With high efficiently,easy to operating,and different model for reference.
4.Air cooling and dust removal keeps the long operation, efficient production, energy saving and environmental protection;
5.Two-layer mold, a dual-purpose machine, more choice, more harvest.