We will attend The 14th China - ASEAN Expo from September 12,2017 to September 15,2017 in Nanning city Guangxi Province China. Please visit our booth at D07003.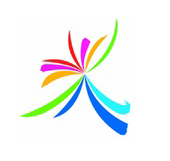 The China-ASEAN Expo is the international trade event hosted by the People's Government of the Guangxi Zhuang Autonomous Region, which has been co-sponsored by the economic and trade authorities of the 10 governments of China and ASEAN countries. It has been successfully held for 13 times and has been directly sponsored by the national level and has special international influence Force, the annual session of the national key exhibition, in promoting China - ASEAN friendly cooperation, service "along the way" construction, promote international production cooperation has played an important role. The 14th China-ASEAN Expo will be the theme of "innovation-driven" to promote the export of high-end equipment, improve the technological content and value-added of export products, expand export-oriented services, build a "one-way" collaborative innovation community, optimize international production cooperation , Help China and ASEAN and "along the way" along the national economic and trade cooperation and development.
Display content: five major topics
1. Commodity trade topics
ASEAN products: characteristics of food and beverage, consumer goods, bulk raw materials, consulting services, etc.
Outside the region: special food, consumer goods, tourism and advisory services
Machinery and equipment: construction machinery and transport vehicles, food processing and packaging machinery, electrical equipment and new energy, environmental protection equipment
Electronic appliances: communications equipment and intelligent software, smart home appliances and consumer electronics
Building materials: doors and windows curtain wall, interior decoration materials
2. Investment cooperation topics
International Economic Cooperation: Demonstration of international engineering contracting, labor cooperation, resource development, information technology, energy development, infrastructure construction, park investment and other key industries such as railway, nonferrous metals and electric power.
Agricultural cooperation: show China - ASEAN agricultural cooperation achievements, modern agricultural demonstration park, agricultural high - tech and investment projects, logistics and cold chain.
3. Advanced technical topics
Advanced manufacturing (high-speed rail, satellite remote sensing, industrial robots and artificial intelligence, etc.), smart city, ASEAN science and technology innovation, health science and technology, science and technology park and innovation achievements, overseas talent innovation and entrepreneurship
4. Trade trade topics
Financial services: corporate finance, financial information consultation.
Tourism services: city image, tourism project cooperation, tourism consulting.
5. "City of charm" topic
China and ASEAN 11 countries will be based on the theme of the East China Expo, select their own representative strength of the city as a "city of charm" for a comprehensive display, and held in the city theme activities, city promotion activities and urban exchange activities. The 14th East China Expo has identified the "City of Charm" for China Ningbo, Brunei Baya Bay, Singapore.