In April 2021, our company and Fekan have reached a cooperation on a complete cocoa processing solution, which can produce 300 kilograms per hour.
Fekan is a chocolate manufacturer in Ghana. Its products currently on sale include various chocolate products, and it is also engaged in transportation, logistics, and service industries. Cocoa powder is an indispensable raw material for chocolate processing. The cocoa powder processing is also very marketable in the local area. Fekan company are ready to take the lead in processing cocoa powder and occupy the market.
Cocoa powder processing is a new project of Fekan Company. They don't know much about the cocoa powder processing technology and relate machines. Customer confirm the cocoa powder final product and output confirmation that the customer wants to achieve. At the same time, according to the current processing situation on the market, combined with the current characteristics of the customer, our company customized a complete set of cocoa powder processing program, while providing detailed processing technology to customers. Fekan CEO was very satisfied with the proposal, and then our company's product engineer drew the drawings for it and set a date for the company visit.

At the beginning of April, Fekan's CEO, operation director and purchasing manager came to our company to discuss the overall process plan and reconfirmation of requirements in detail, and then went to the factory to inspect the equipment on the spot. The next day, the two parties signed a contract for a cocoa powder processing solution.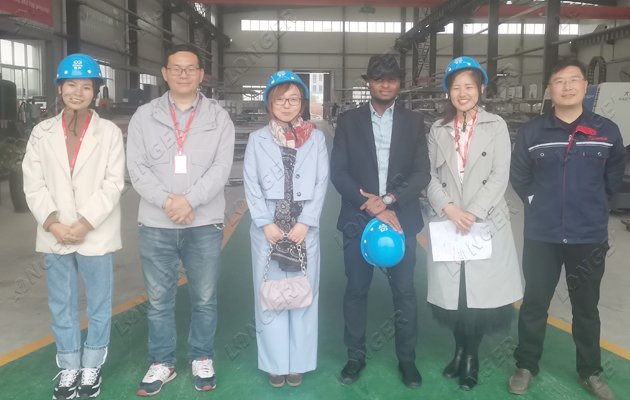 In May 21st, our company participated in the Fekan company's press conference for the production of cocoa powder, and the Fekan company's press conference was a complete success. At present, the Fekan company is already talking about the details of the second cocoa powder processing equipment cooperation, looking forward to more cooperation between us and Fekan in the future.