As the largest confectionery manufacturer and exporter in Pakistan, IIL Company was established since 1988 and launched its flagship brand CL. Over the years, IIL has launched a number of brands of biscuits, potato chips, peanuts and other products, and has expanded vertically through the production of packaging and plastic films. The current business scope covers various candies, biscuits, snacks and packaging films, etc., forming a perfect industrial chain.
Technological Upgrade To Facilitate High-Quality Development
Every year in early December, in Islamabad, the capital of Pakistan, people dress up as Santa Claus and take to the streets to distribute candy. Among them, chocolate candies are the most popular among people, especially children.

In the past, the processing of chocolate candies, due to the wide variety of products and different screening standards, has problems such as high processing difficulties and unsatisfactory output conditions, which has become a pain point that needs to be solved in the development of the industry. Therefore, by establishing a unified quality standard and purchasing high-performance chocolate candy production line equipment, it has become the best solution for IIL.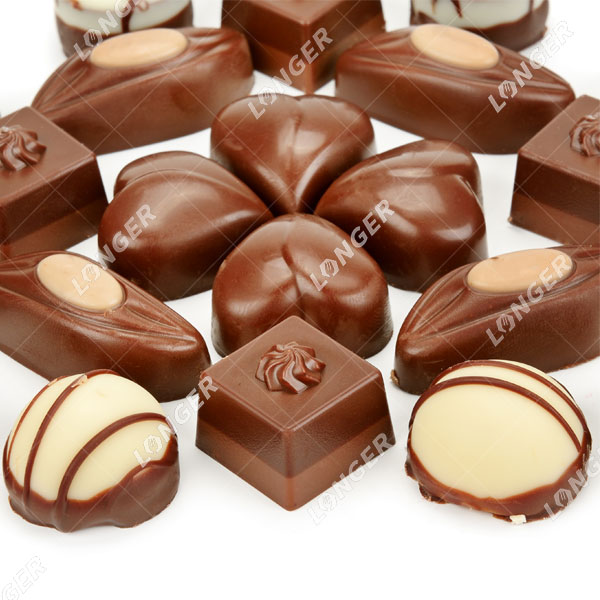 The production process of chocolate candy is complex, so there are great difficulties in the processing process. The chocolate candy production line equipment can improve product quality, increase production efficiency, and reduce waste rate... After long-term market research and inspection and testing, IIL decided to purchase a complete set of
chocolate candy production line
equipment to solve processing problems. And this has become the basis for its high-quality products.
Regular Customers Are The Best New Customers
IIL has a long history of working with us. 2 years ago, IIL purchased several of our hummus line equipment. For a long time, IIL has established a close cooperation and communication relationship with us, and also showed a strong interest in our solutions in the planning of the new production line of chocolate confectionery.
Serve Customers With Professionalism And Passion
We always pursue high-quality R&D and production, and have organized a professional service team as technical support. In response to the details of the finished product and the specific requirements for installation mentioned by IIL, we repeatedly deduced the requirements, and specially started processing tests again and again. Finally, according to the needs of IIL, we gave a customized solution and promised to provide installation. Video and other related services.

If you are interest in how the chocolate made, you can see the video :