How to process hemp seeds
? We as a professional hemp processing machinery in china to provide machines to process hemp seeds.The main machine of the hemp seeds dehulling line as following:
Feed hopper,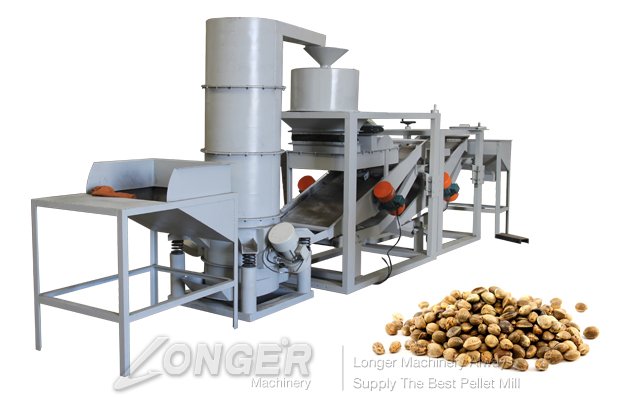 Raw materials for elevators,
Multifunctional impurity remover,
Bucket elevator,
President Sheller's main engine,
Re-separator (3 sets),
Hopper includes materials in the process,
Pneumatic feedback,
Central control cabinet
Industrial - the characteristics and superiority of the seed shelling and separation unit:
The
hemp seed dehulling and separation machine
can be used to process hemps eeds,also can process sunflower seeds.
Multifunctional impurities remover can remove all kinds of impurities, such as stones, glasses, hair and so on.
The special design of double shelling machine with frequency conversion technology can adjust the operating frequency of shelling machine according to the operating conditions;
Sheller's all-steel construction, 99% alumina ceramic blades, is a shelling effect that extends the life of the sheller.
The wind driven feed back system returns the shellless seed to the sheller for a second shelling, which means an efficient shelling result.
The fish scale sieve makes the separation of the shell and the nucleus easy, and the ideal separation effect is obtained by adjusting the tilt angle of the sieve.
This sieve is made from high quality cold rolled steel so it is sturdy and durable.
Screw-type charger device, collecting seeds of hemp seed to reduce dust.
The unit by the centralized control cabinet, with a simple and intuitive operation;
The vibration source of the device is a vibrating motor.High degree of automation, easy maintenance.
The supply of our products is stable, providing an ultra-modern inventory management system and a high-tech storage facility.Our professional company team allow us to maintain the availability of our products throughout the year.We deliver on time and deliver to our customers,No matter where or when.