The cashew nut production line was in full swing, and the workers were firing on all cylinders, and jars of "good-looking" ready-to-eat cashew nuts and cashew nut sauce were neatly transported from the belt conveyor. It took 3 months to pass the Philippine PCC's patient and professional guidance. Officially put into operation. Customers rave about our custom-developed cashew and cashew paste production lines and our Gold Service.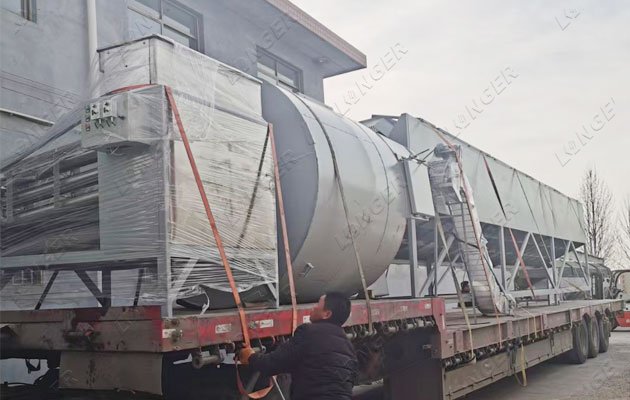 PCC is located in Palawan Island, which is known as the "Utopia of the Sea" and "the last virgin land in the world" in the Philippines. Palawan Island not only has top tourism resources such as the last secret place in Asia - Colon Island, the world's ultra-long underground river - Puerto Princesa, "Sea Garden" El Nido and other top tourism resources, but also is the cashew nut producing area of ​​the Philippines. Previously, PCC operated an ice cream processing business locally. Due to the impact of the global new crown epidemic, the original business continued to slump.

Thinking about change and seeking innovation, be good at seeking multi-win. The head of the PCC has his sights set on cashews. For the common pursuit of professionalism, quality and reputation, customers contacted Longer. PCC has a very clear overall plan for opening a new business, especially focusing on the overall project budget and control of project details. Due to the special power supply in the Philippines, it has become an inescapable responsibility to assist PCC to find a factory with three-phase power.

During the three-month communication, Longer held more than ten video conferences for PCC, each lasting more than one hour, to solve the problems raised by customers. The professional team composed of Longer account managers and product engineers combined with the actual situation of customers, provided customers with detailed technological process, plant layout and other solutions, which won the trust of customers. The customer decisively decided to hand over the cashew nut production line and the cashew nut paste production line to Longer.

PCC entered the field of
cashew nut processing
for the first time, taking advantage of the right time and place, and with the professional blessing of our Longer Nut Company, I believe that PCC can go forward in the new cashew processing track. Longer Nut Company is committed to providing comprehensive and complete cashew nut processing solutions, and has formed a mature self-contained processing technology and solutions to improve the added value of products, fundamentally solve customers' production problems, and create greater opportunities for customers value.