Our
toothpick making machine
, which can be used not only to produce toothpicks but also to produce barbeques. Our machine is characterized by large output, easy operation, saving time and effort. The main raw materials for toothpicks are wood and bamboo. There is no need to worry about the source and price of raw materials.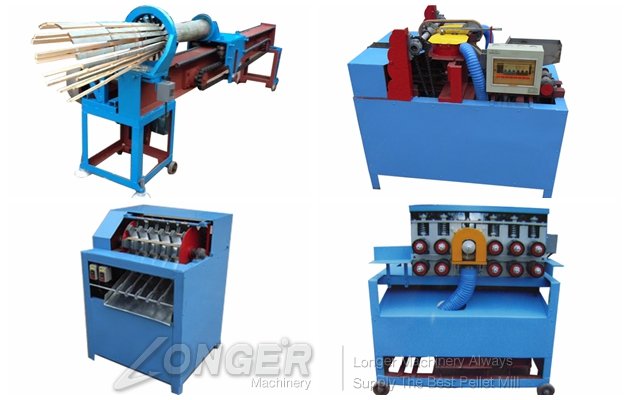 Our
toothpick making machine
is totally including 8-10 machines, the capacity is 600,000-800,000 pcs per 8 hours, the whole production line, only needs 3-4 labors. It is easy to operate, both men and women are avilable. Allof machines can be customized according to the customers actual needs.
Toothpick manufacturing is a market that does not worry about sales. The market demand is big, raw material source is wide, it is the ideal choice that makes a family to get rich, start a business. The raw materials are extensive, easy to buy, and some places don't even cost much. Production products: disposable chopsticks, bamboo chopsticks, barbecue, food, toothpick, fragrance, etc. The market demand is huge, and there are many products exported to Japan, Korea, Europe, America and Africa. Our trade is expanding from Asia and southeast Asia to Europe, America, Japan, Middle East and other international markets.
Our
toothpick making machine
has several obvious advantages:
A, adopt the box structure, operate safety, automatic power-off protection device. Small noise, no dust, very good to protect the safety of workers and health.
B, the production of bamboo and wooden chopsticks do not have to knot, there is a knot fixed broadband wire drawing equipment, save time, save labor.
C, alloy cutter, surface smooth, without burr, without polishing, feel good.
After reading the above information, do you have interest with our
toothpick making machine
, or you want to know more information about our machine, please feel free to contact us, we will provide more details and the best service for you.
If you have great interest in
our toothpick making machine
, please feel free to contact me. Very happy to do more for you.
Any problem you can contact freely,or visit website freely.
Email:
[email protected]
Phone/whatsapp:+8618539931566
skype:
[email protected]