Features
Our
peanut butter production line
has been improved and optimized according to the market demand, the core equipment of the complete set of equipment, the rough mill and the fine grinder, and the processing fineness has been further improved. The production line of the complete set of equipment has high mechanization, good reliability and full closed production. It has the characteristics of simple operation, smooth operation, small noise, Yi Weixiu, corrosion resistance, wide use and variety. It is popular in the domestic and foreign markets.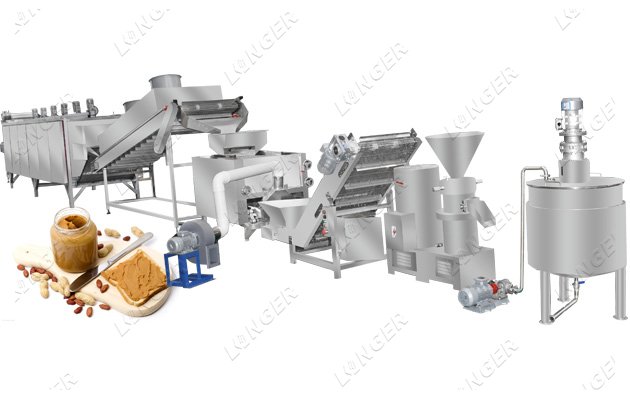 Our company can design
peanut butter processing plant
according to the needs of peanut butter production line and customer's actual site, make full use of plant space, and strive to achieve more reasonable process. Peanut butter production line is mainly made up of peanut roaster, conveyor, sheller, picking up belt, coarse grinder, color mixing machine, peanut butter machine, cooling machine, filling machine and so on. Peanut butter production line can produce raw peanut butter, salted peanut butter, sweet peanut butter, sesame paste.
The biggest advantage of our
peanut butter making machine line
is that the operation process has high mechanization, good reliability, full closed production and no pollution. The production equipment of high quality peanut butter produced by our company is in conformity with the international standard. We have our own factory, technical team, production team and sales team to provide you with high quality products and services.