Features
Sunflower seeds butter production line
introduction:
Note: The fineness of the finished product is 120-150.
Technology: It is composed of feeding elevator, continuous baking machine, cooling machine and decorative machine.Mills, pumps, storage tanks, coolers, mixers, vacuum degassers, etc.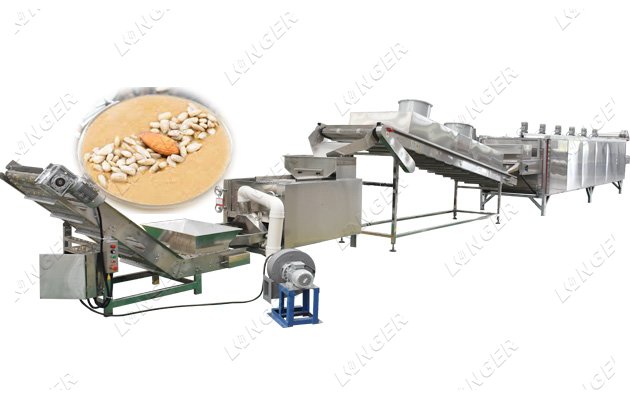 With a high degree of automation, simple operation, stable performance, stable performance and other advantages.High product quality, and so on.
Sunflower seeds production line
application:
This line can be used to produce sunflower oil, sesame and sesame paste.Almond butter, sesame paste, bean paste, deep-fried sauce, chili sauce, etc. are ideal equipment.Food processing factory.
We focus on the characteristics of food processing.For the
sunflower seeds butter grinding machine
, the difference in the internal structure of the machine design and material, grinding part according to the characteristics of special processing of materials, to further improve the fineness of material processing, increase production, can adjust the thickness of the grinding head design, can adapt to the requirements of customers, increase the water cycle diameter increased the water flow, greatly reducing the temperature of the material, make the product more natural taste.
We also have
sunflower seeds shelling machine
,sunflower oil press machine for your choice if you need