Features
LG series Multi-purposes
commercial peanut roasting machine
is mainly used for kernels, peanuts, chestnuts, walnuts, almonds, eat beans, beans, melon seeds and other granular material of the baking or drying.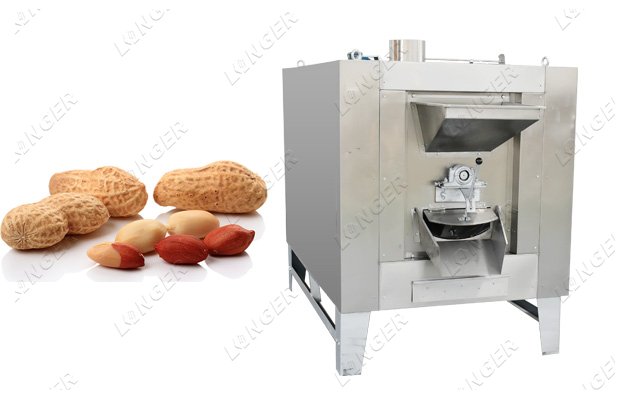 Advantage of peanut roasting machine china manufacturer:
1.High quality. Made of all stainless steel. For other models, all food contacting parts, inner drum, up and down hopper etc. Are made of stainless steel, frame and machine body are carton steel. If need all stainless steel, can customize.
2.Machine has rock wool insulation board 5-10cm. Between stainless steel drum and machine shell, there is rock wool insulation in case of heat spread it out, increase roasting drum temperature, save energy.
3.Automatic temperature and time controller. It can make machine easier to control about roasting temperature and time, making roasting effect better.
4.Easy to use. Automatic roasting, rotating and discharge.
5.High efficient and low maintenance.
6.Widely usage,beautiful performance and durable.