Features
The
continuous sunflower seed roasting process production line
is a seed for low-temperature drying and high-temperature baking, and the heating is divided into liquefied natural gas and steam type.
By adjusting the parameters of the controller and the steam valve at the top of the furnace to accomplish low temperature drying and high temperature baking, the initial set point temperature of the furnace can be adjusted.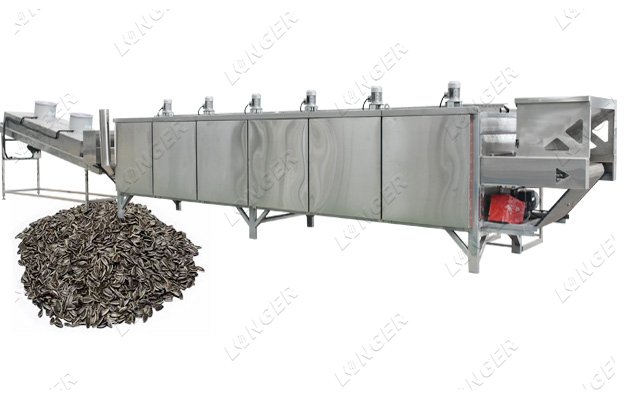 Structure and function of
sunflower seeds roasting production line
:
Multifunctional sunflower seed baking line, from the feed section, baking section, cooling section, material section and vibrator section.
Different areas are insulated.This sunflower seed baking line consists of a sunflower seeder, sunflower griller and other machines.The production line has a humanized design, simple operation, high production efficiency, low energy consumption, is the best choice for the production of sunflower oil.
After the roasting, you can resell the roasted sunflower seeds, or you can make sunflower seeds butter with these roasted sunflower seeds. These are both good business for sunflower business. Eamil
[email protected]
if you have any problem.
rame allow="autoplay; encrypted-media" allowfullscreen="" frameborder="0" height="315" src="https://www.youtube-nocookie.com/embed/lDe2xuLP_OE?rel=0&controls=0" width="560">
rame>