Features
Introduction of Automatic Cosmetics Cellophane Wrapping Machine
The machine is made of cellophane paper and OPP coating. It is a general-purpose device for three-dimensional packaging of cardboard boxes and packaging products of different specifications. Transparent paper (membrane) and a folded seal wire printed with graphic or holographic laser logo can be easily folded into a product and anti-counterfeiting function after being affixed by self-adhesive.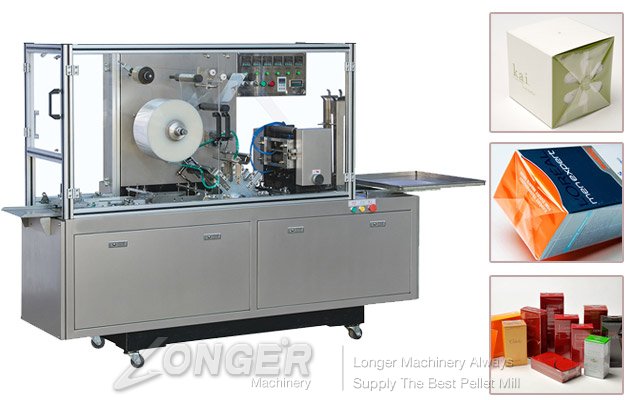 Features of Automatic Cellophane Wrapping Machine
1, the machine is suitable for single or multiple (collective) automatic packaging;
2, mechanical cam drive principle;
3, servo motor control under the film, PLC man-machine interface control, can be adjusted under the film size;
4. The body consists of a stainless steel frame and a closed plexiglass protective cover;
5, the body platform, the contact parts of the package are aviation grade alumina material, smooth surface treatment, in line with GMP standards.
6, through the replacement of a small number of parts to complete the conversion of different specifications of packaging, simple and quick.
7, can be equipped with automatic rewinding machine, stacking machine, coding machine, easy cable, photoelectric tracking and other devices.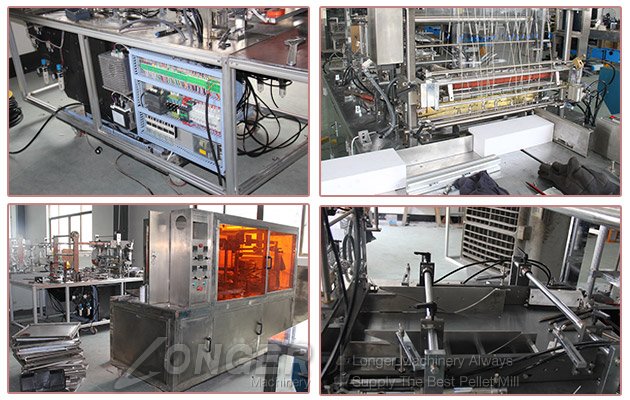 Application of Automatic Small Box Cellophane Wrapping Machine
This machine is suitable for wrapping medicines, health products, nutritional supplements, foods, daily cosmetics, stationery, VCD tapes, poker, cigarettes and other small boxed items. It is an ideal box type three-dimensional packaging equipment.