Features
Introduction of Automatic Cellophane Overwrapping Machine for Shisha Pack
The machine is mainly applied to the external packaging of square boxed articles in tobacco, medicine, food, health products, cosmetics, audio-visual products and other industries. Such as medicine boxes, chewing gum, health products, tea, sugar, condoms, rubber, mosquito coils, cigarettes, tapes, VCD (CD) discs, playing cards, transparent soaps, square batteries, floppy disks, etc., play a role in anti-counterfeiting and moisture protection. And improve product quality, increase product added value. This machine can be linked with cartoning machine for packing production.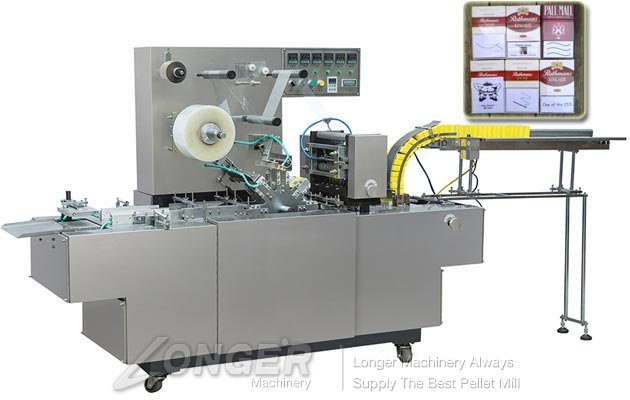 Features of Shisha Pack Overwrapping Machine
1. Compact and reasonable structure, stable and advanced performance, easy operation and maintenance, stainless steel outer frame;
2. The use of multi-function digital display inverter, stepless speed change;
3. Mold replacement is convenient and flexible;
4. With automatic feeding, automatic counting and other functions;
5. The transmission part is equipped with various protection devices and fault prompts;
6. This cellophane overwrapping machine is equipped with film sending clutch, without wasting packing materials.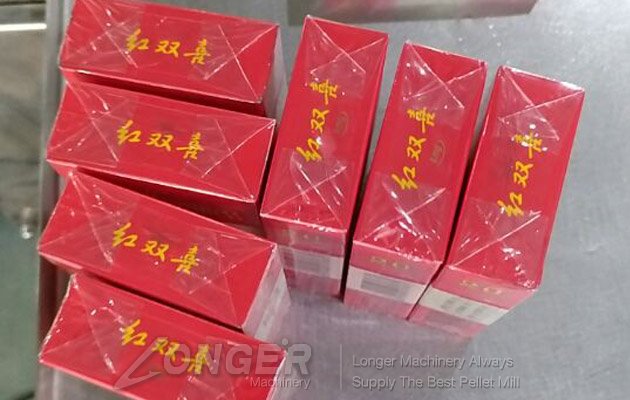 With the rack feeding system, the rear section can be connected with a thermo-compression machine, and the entire row of collectors can save labor and increase productivity.
The machine adopts mechanical transmission system, which is accurate in packaging and high in efficiency.
Packaging material: Use cellophane, KOP, BOPP (OPP) or heat seal paper film.
This autoamtic shisha pack cellophane overwrapping machine adopts size quick adjustment system