Features
Application for Peanut Peeling And Separating Machine:
Almost every kind of snack made with peanuts needs to be processed by the peanut peeling machine which can remove the red skin coat and make the peanuts taste much savorier—widely used in the production of fried peanuts, flavored peanuts, peanut cakes, peanut candy, peanut milk, peanut protein powder and eight-treasure porridge, sauce peanuts, and mis-head products.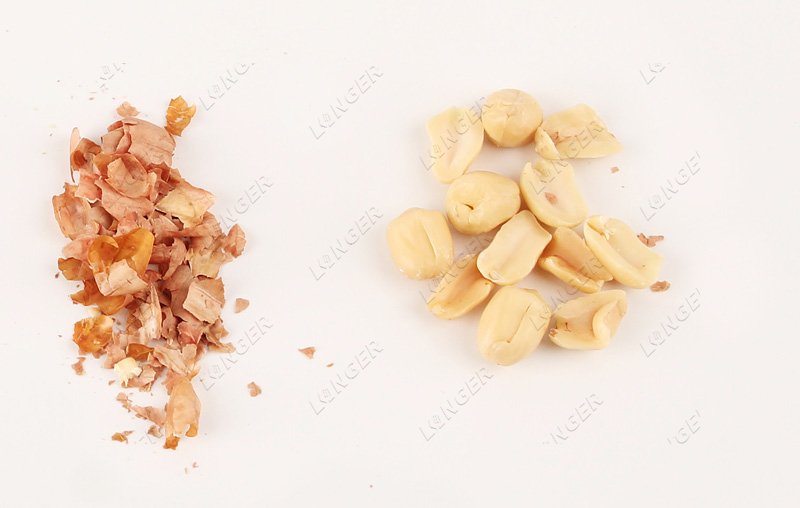 Details of Peanut Peeling Machine:
♦ Professional peanut peeling and separating machine, easy operating, automatic processing, time and labor-saving, power saving.
♦ High peeling rate is high and can be up to 90%.
♦ This machine has the function of reasonable structure, high efficiency, saving energy, ease of operation, and so on.
♦ The peeled peanut is beauty, low materials consumption, It is a piece of ideal equipment for industrial food processing.
♦ Your raw materials must be roasted first, then cool, and then put into the machine.
♦ The dust absorption can remove the red skin of the peanut, and the vibration sieve can effectively remove the embryo bud of the peanut in order to perfect the having of the peanut.
Peanut Peeling Machine Test Video:
LFM is a professional manufacturer in developing and designing of peanut machines in China with years of production experience. Peanut peeling machines, peanut roasting machines, peanut butter machines, and other peanut machinery produced by our company have assured quality and high working efficiency. Welcome customers from all over the world to consult and purchase our products.
Contacts: Cara
Email:
[email protected]
Whatsapp|Phone: 0086 13015518550