Features
Our company cocoa bean grinder for sale. This machine is a multifunctional machine, mainly used to make cocoa butter, cocoa powder, peanut butter, tahini, soy milk and other sauces.
And the industrial cocoa grinding machine is selling well at home and abroad. The machine has the characteristics of low noise, rust prevention, easy cleaning and maintenance. As a cocoa grinding machine suppliers, we have different types of commercial cocoa bean grinders for customers to choose from.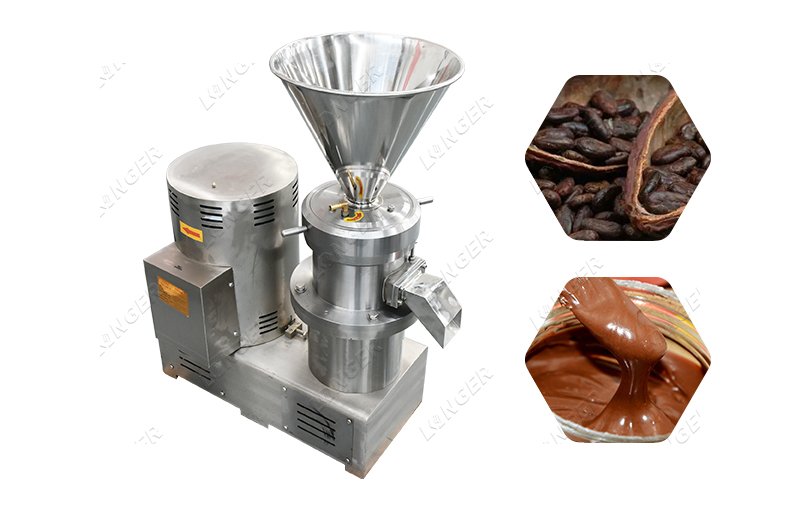 Working Principle of Small Scale Cocoa Processing Equipment:
l Through the relative movement of the movable steel plate and the fixed steel plate of different shapes under high-speed rotation.
l Obtained by cutting, grinding and high-frequency vibration.
l The crushing part of cocoa bean grinder for sale is provided with two grinding zones, one is the fine grinding zone, and the other is the superfine grinding zone.
l The grinding fineness can be adjusted between the upper and lower steel grinding discs, which can effectively grind materials.
Advantage of Cocoa Grinding Machine Suppliers:
l Stainless steel material, corrosion-resistant. Food hygiene colloid mill, the main parts are made of high-quality stainless steel.
l Adjustable fineness. The machining gap can be adjusted by a small amount, which is easy to control.
l The structure is complete. The product is designed with ordinary feeding and discharging, tubular feeding and discharging and circulation processing structures to meet user requirements to the greatest extent.
l The process is complete. Equipped with a cooling system to ensure the nature of the processed material.
l Can be customized according to customer needs. All types of industrial cocoa grinding machine can change voltage and frequency.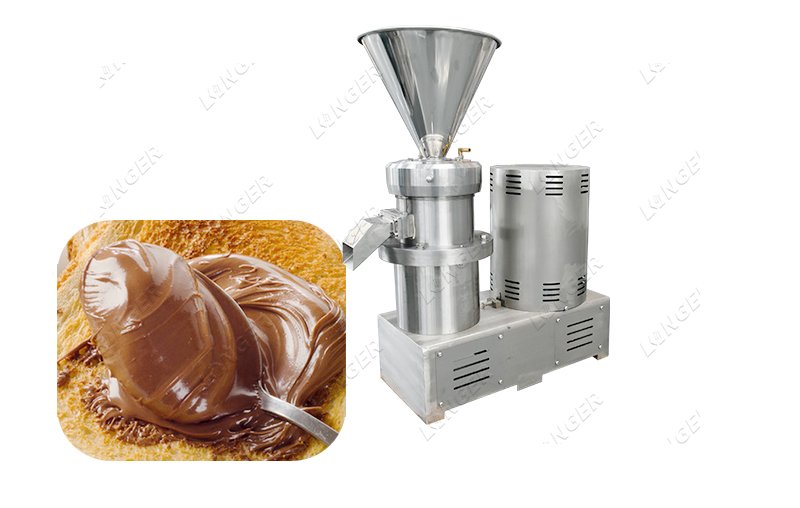 Scope of Application of Small Scale Cocoa Processing Equipment
:
Cocoa butter, sesame butter, peanut butter, peanut milk, almond butter, cashew butter, walnut butter, chili sauce, garlic paste, jam, etc.
This cocoa bean grinder for sale, and can be used to process cocoa beans alone, or it can be used with other machines in the production line to process cocoa products.