Features
The coconut milk machine manufacturers is a multi-functional grinder. The coconut milk machine design can also make almond milk, peanut milk, cashew milk, tiger fruit milk, soy milk and various nut butters. Food grade stainless steel, safe, hygienic and durable, enjoy the lowest ex-factory price.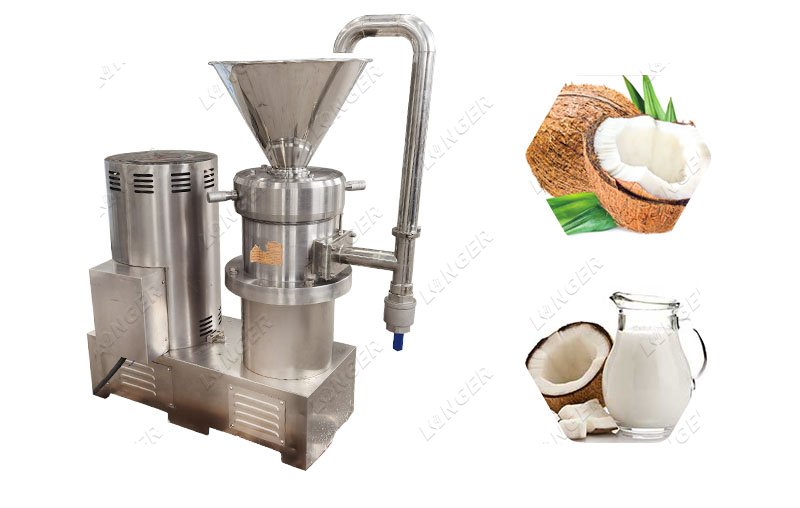 Working Principle of Industrial Coconut Milk Machine:
The machine relies on the relative movement of the grinding teeth to achieve cutting, grinding and high-speed mixing, pulverizing and grinding, one rotating at high speed, and the other staying still, so that the raw materials can withstand strong shearing and frictional forces, and at the same time, in the high-frequency vibration and Under the action of high-speed spiral force, the material can be effectively ground, emulsified and crushed, and the effect of fine particle crushing is obtained.
Structural Features of Coconut Milk Machine Manufacturers:
l The coconut milk machine design is mainly used for grinding and crushing, and is suitable for fluid materials.
l The grinding head is composed of a stainless steel stator and rotor, which has a high shearing capacity for material processing.
l Rotating two fixed rods can adjust the machining gap between the stator and rotor, and control the particle size of the finished product.
l All parts of the industrial coconut milk machine that need to be in contact with materials are made of high-quality stainless steel. In the food industry, the safety of materials can be guaranteed without pollution.
l The motor has many advantages such as high power, low temperature and low vibration.
l The three-phase motor directly drives the grinding head to rotate, which saves grinding time.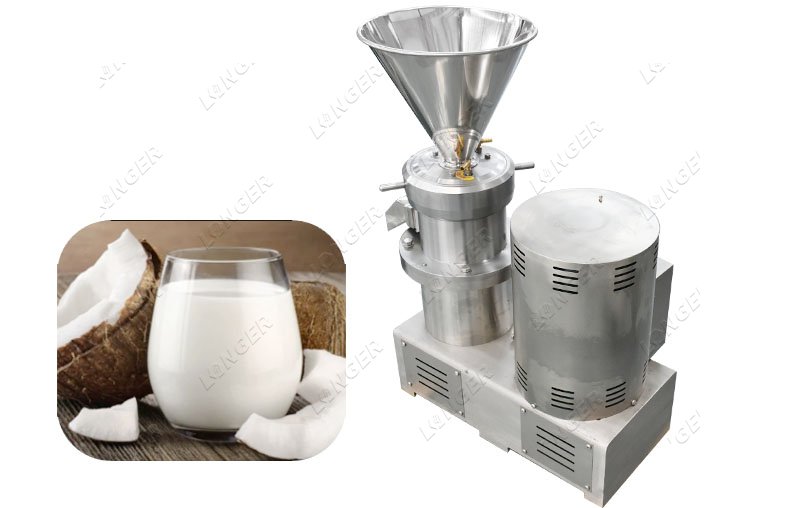 Scope of Application of Coconut Milk Machine Manufacturers:
Cocoa milk, almond milk, peanut butter, tahini, peanut milk, soy sauce, dairy products, bean paste, soy milk, aloe vera, pineapple, sesame, fruit tea, ice cream, moon cake filling, butter, jam, fruit drinks, etc.