Features
The hummus grinder machine is an commercial hummus grinder. It can also make nut butters such as almond butter and tahini and nut milk, and is widely used. This hummus processing equipment is made of stainless steel, and its safety and sanitation level meets the world food standards. Long service life and easy operation.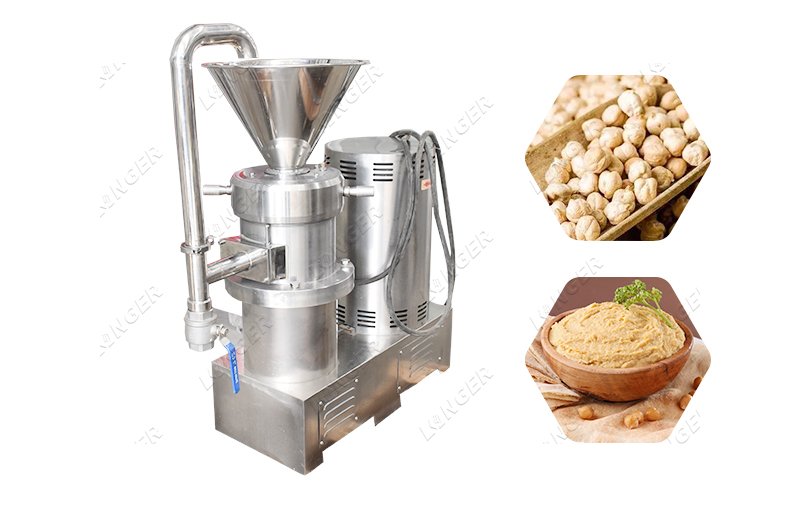 Advantage of Hummus Processing Machines
:
1. The material is mostly 304 stainless steel with beautiful appearance. More importantly, this stainless steel makes the product safer and harmless to people.
2. The material barrel of this machine can be disassembled and replaced, and it is easy to clean. So the product will be healthier.
3. This hummus grinder machine can not only grind hummus, but also a variety of butter, such as peanut butter, walnut butter, cashew butter and other sauces.
4. This commercial hummus grinder uses high-quality materials, which is safe, stable and environmentally friendly. It is very energy-efficient and does not pollute the environment.
Working Principle
Hummus Processing Equipment
:
l The grinder consists of a fixed stator and a high-speed rotating rotor.
l There is a small adjustable gap between the two grinding discs.
l When the material passes through the gap, due to the high-speed rotation of the rotor, the speed of the material adhering to the surface of the rotor is maximized, and the speed of the material above the attached stator is zero, resulting in a speed gradient, which makes the material finely chopped and rubbed , produce ultra-fine grinding effect.
Features of Hummus Processing Machines
:
The machine is made of stainless steel, durable, adjustable grinding fineness, multi-function, equipped with a cooling system, stable performance, etc. To meet all customer requirements, and can also be customized according to customer output requirements.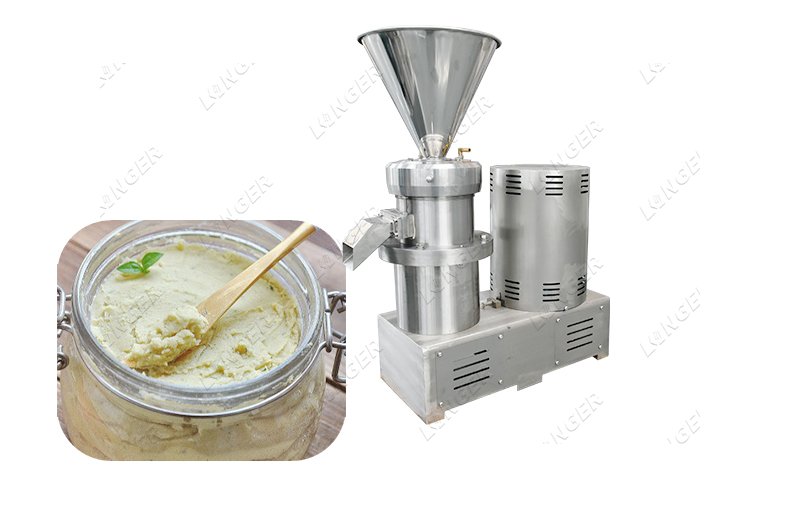 The output of the hummus grinder machine depends not only on the capacity of the grinder, but also on the material. The output of the same grinder for processing different materials can vary several times.