Features
This slivered almond machine can be used to make almond slices, peanut slices, pistachio slices and other nut slices. The almond slivering cutting machine are evenly cut, highly efficient and energy-saving, and the cutting size can be adjusted according to customer needs.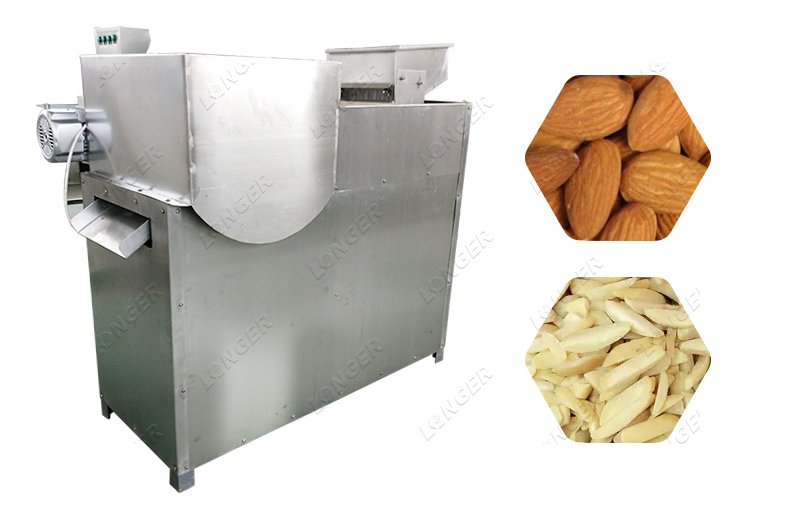 Features of Almond Strip Cutting Machine:
Stainless steel material. All 304 stainless steel material, harmless to human body, safe and healthy.
High output, uniform cutting and high quality.
This slivered almond machine is suitable for cutting almond strips. The size of almond strips can be adjusted according to the needs of customers.
It is easy to operate and adopts the latest technology.

Advantage of Almond Slivering Cutting Machine :
1.The output is large. It can reach 100 kg per hour.
2.The material is good. All stainless steel material, the knife roller is made of high-quality materials, and has a long service life.
3.Cutting precision. All the blades are at the same distance, and the almonds are on the same line through the blades, so that the cutting strips are neat and clean.
4.Reduce waste. Using trough conveyor, almonds are cut into strips by blades, with little waste
5.The operation is simple and the application range is wide.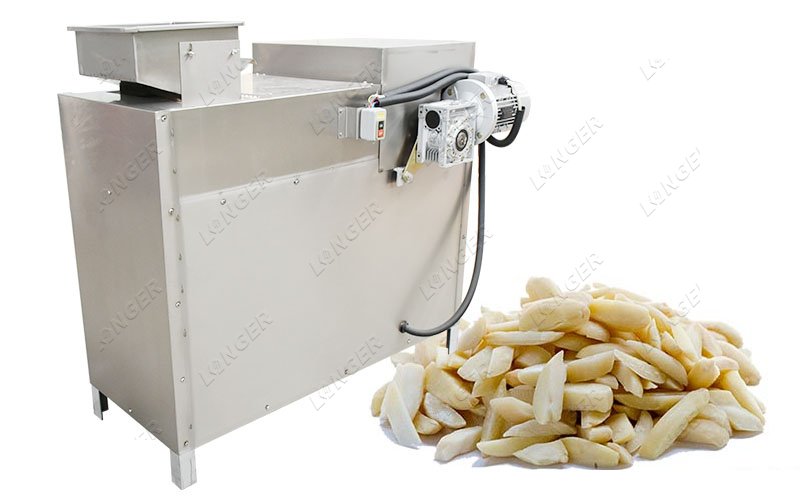 Working Principle of Almond Strip Cutting Machine:
After soaking almonds and other nuts in water for 20 minutes, pour the almonds from the inlet, and the rotating cutting roller will evenly cut the almonds into strips.
The slivered almond machine sends the cut almonds to the right place through the conveying trough. At the end of the groove, there will be a knife roller with a corresponding blade. The cutting speed is very fast, the strips are uniform, and the edges are smooth.


This kind of slivered almond machine is widely used in the field of food processing. This kind of nut strip is used as a seasoning or decoration in the production of cakes, biscuits, ice cream, almond cookies, desserts, etc.