Features
This cashew nuts automatic cutting machine is mainly used in the food processing industry. It is suitable for beans, nuts, etc. (such as cashews, almonds, walnuts, hazelnuts, chestnuts), and can cut them into different sizes. Our company is a professional manufacturer of this fully automatic cashew cutting machine, with the most advanced technology and the best quality machine.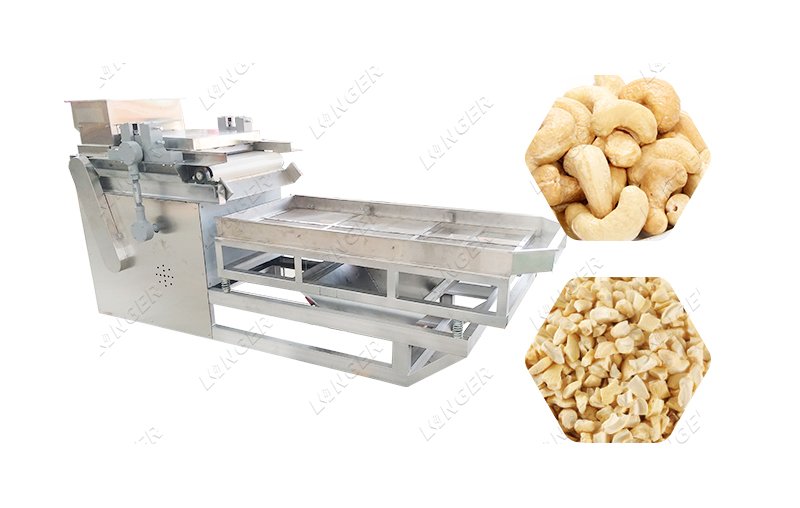 Features of Cashew Nut Chopper:
1. The cashew granules are adjustable, and the screen can be customized. High output, low power consumption and no pollution.
2. This cashew nut crushing machine is used to cut peanuts into small pieces.
3. The finished product can be used as an ingredient for biscuits or other foods
4. This cashew nuts automatic cutting machine is a newly developed new cashew cutter with reference to foreign technology, which cuts uniformly, has less waste and is easy to operate.
5. The chopped particles are screened through a vibrating screen.
6. This machine usually has a good cutting effect on the fried cashew processed by the cashew roasting machine.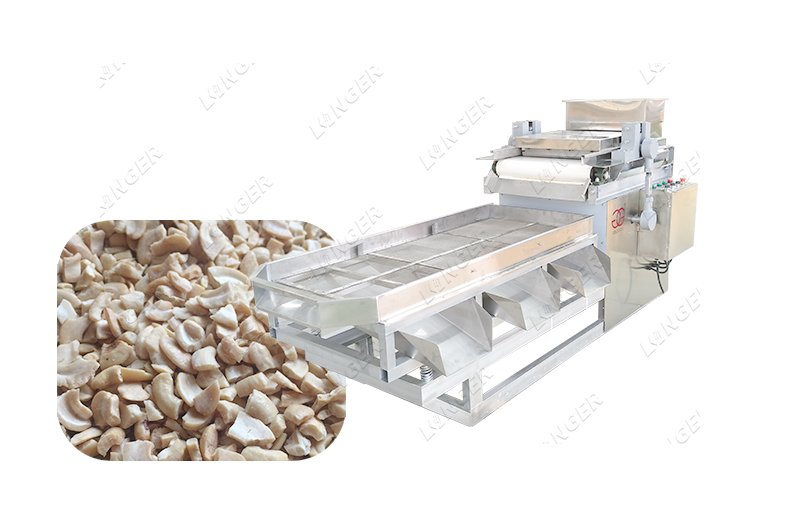 Structure of Fully Automatic Cashew Cutting Machine:
The core of the cashew nut chopper consists of three parts: vibrating material, shredding device and grading. The vibrating material can evenly distribute peanuts on the excavated hopper, which is conducive to the uniform shredding of the hob;
The grading part adopts spiral drums with screens of different sizes to meet the required specifications. The grading level can be set according to the needs of customers, or the grading mechanism is not required.
Precautions of Cashew Nut Crushing Machine:
1. After the work is completed, remove the parts of each machine and the parts of the anti-rust tool, then open the hood and remove all the parts of the spring.
2. After the use of cashew nuts automatic cutting machine, the universal joints and bearings of other lubrication points should be checked and refilled with oil. Check the wear of the belt. If the wear is severe, it should be replaced in time.
3. Thoroughly clean the machine after work. Check the replacement of bearing parts and add butter. If the machine parts are damaged, please contact us.
4. If you want to store the machine for a long time, please choose a ventilated and cool place to avoid wind and sun.