Features
About how to make peanut slice, the machine is mainly used to cut nut kernels into slices, including peanut slices, almond slices, cashews, chestnut slices.The pistachio slicing machine is made of stainless steel and is safe and hygienic in food processing. The thickness of peanuts and other nut slices can be adjusted.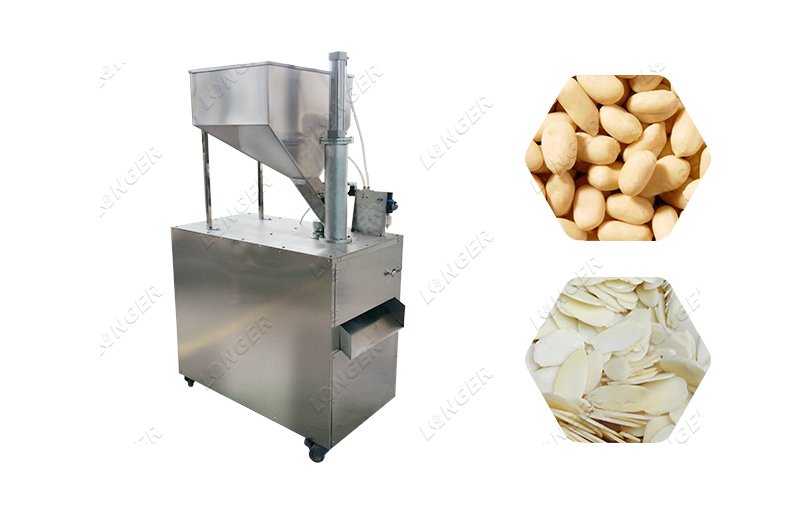 Advantage of Hazelnut Slicer Machine:
1. The pistachio slicing machine slices evenly, and can process 50-200 kg of materials per hour.
2. The machine blade adopts the best material. The blade is sharp and the surface of peanut slices is smooth and flat. The machine design is flexible, even sand, stone or even metal objects will not damage the blade.
3. While ensuring the performance of the machine, the mechanical structure is optimized to the greatest extent to make the machine more durable and more beautiful.
4. 90% of the machine parts are food grade 304 stainless steel, which combines beauty and safety.
5. The thickness of hazelnut slice can be adjusted between 0.3 to 2 mm.
How to make peanut slice?
The motor of the pistachio slicing machine adopts the principle of frequency conversion, which can adjust the speed of the slicer. The machine is equipped with a pneumatic device, which presses the raw materials on the slicer device through the pneumatic device. Put the pistachios into the hopper, the pneumatic device pushes the pistachios into the leaf disc, and cuts the pistachios into well-cut slices.
Precautions of Hazelnut Slicer Machine:
1. Check the transmission parts before use, and there is no looseness in the connecting parts. Check whether each connected power cord has leakage current on the switch cord.
2. When checking the equipment, start the machine first and let the machine run for a few minutes. Before starting work, make sure that there are no unusual sounds or abnormalities.
3. The materials before cutting should be classified to keep the final product in a good cut shape.
4. If abnormal noise is found when the pistachio slicing machine is working, it should be shut down immediately for inspection.
5. After the machine has been used for a period of time, it should be checked and cleaned regularly to avoid affecting normal use.
Application of How to Make Peanut Slice:
The pistachio slicing machine is mainly used for the slicing process in the nut food industry, such as the production of candies, cakes, nut biscuits, ice cream, condiments, snacks or other food ingredients. The raw pistachios can be peeled or peeled nut kernels, if you If you want to produce nut slices with peeled materials, the multifunctional hazelnut slicer machine is very helpful for your production.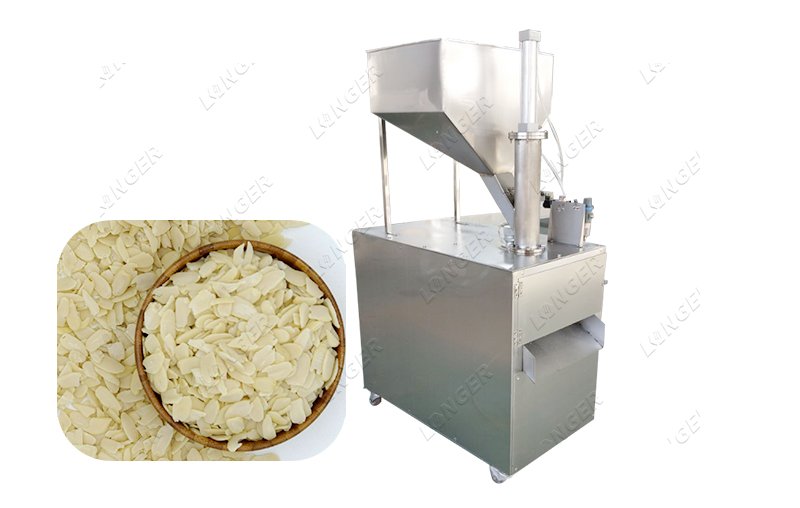 If you want to know more details about this pistachio slicing machine, welcome to contact me for details.