Features
The cashew nut frying machine is a high-quality fully automatic frying equipment, with gas and electric heating options. This green peas frying machine is also suitable for the processing of green beans, peanuts, chickpeas and other materials. The oil temperature is constant, and the products produced are beautiful in appearance and beautiful in color.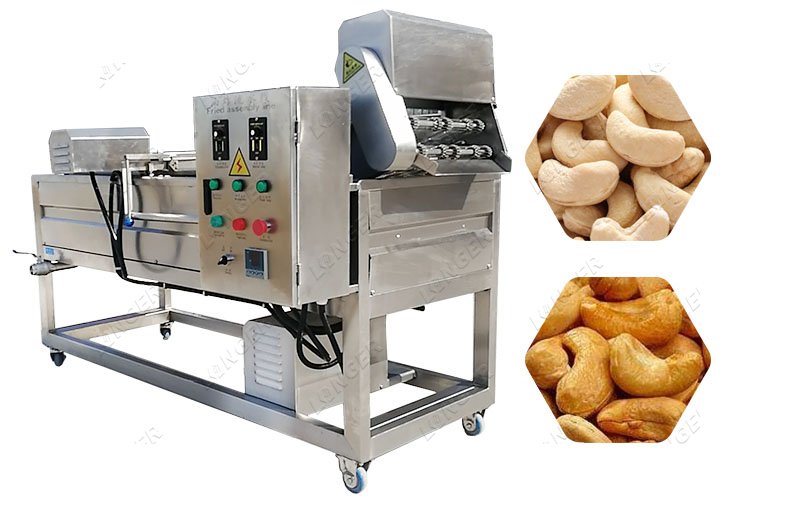 Advantage of Chickpea Frying Machine:
l Mix oil and water. The waste residue generated during the frying process will be automatically discharged from the bottom, so that the oil in the frying box will not turn black, thereby reducing the customer's production cost.
l Automatic filtering. The cashew nut frying machine can be used in conjunction with an automatic filter system to extend the service life of the machine and extend the oil change cycle.
l Automatic temperature control. The temperature can be set, and when the temperature is reached, it will automatically stop working, so that the frying temperature is always constant.
l The whole body is made of stainless steel, which is strong and durable and has a long life.
l Fully automatic. Automatic discharging, reducing manual operation and labor.
l Suitable for production in the food processing industry.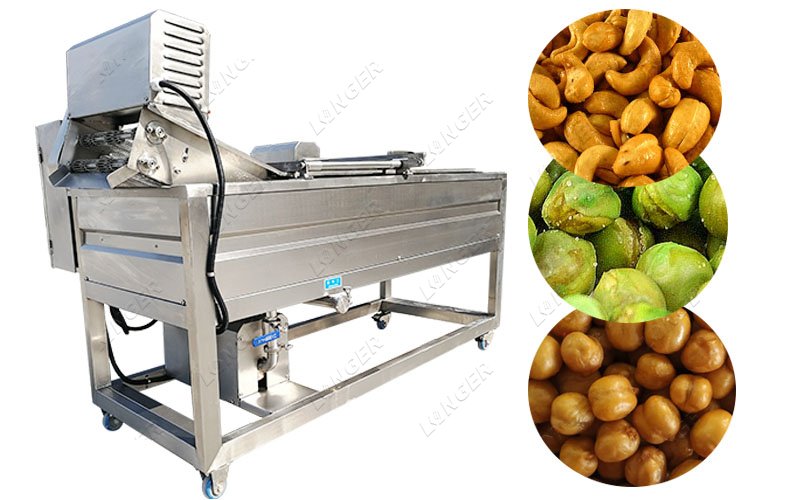 Structure of Green Peas Frying Machine:
l Frying basket. It is made of 304 stainless steel, which is harmless to the human body.
l Electric control equipment. Centralized control device to ensure the safety of the operation process.
l Automatic discharge. The automatic pneumatic discharging device is adopted, which is safe and easy to use.
l Quality accessories. High-quality electronic components, low failure rate and long service life.
The chickpea frying machine has the functions of automatic feeding, automatic stirring, automatic temperature control and automatic oil filtering. Long service life, low production cost, can process a variety of materials, advanced technology, and the materials will not smell each other.