Features
Chocolate ball mill machine is a machine specially suitable for adding chocolate. Fine grinding is to make every part of the chocolate plasmid become delicate and make the food taste better. As chocolate ball mill manufacturers, fine grinding can mix powdered sugar and chocolate sauce evenly, make the chocolate more fragrant, and make the chocolate have uniform and smooth characteristics.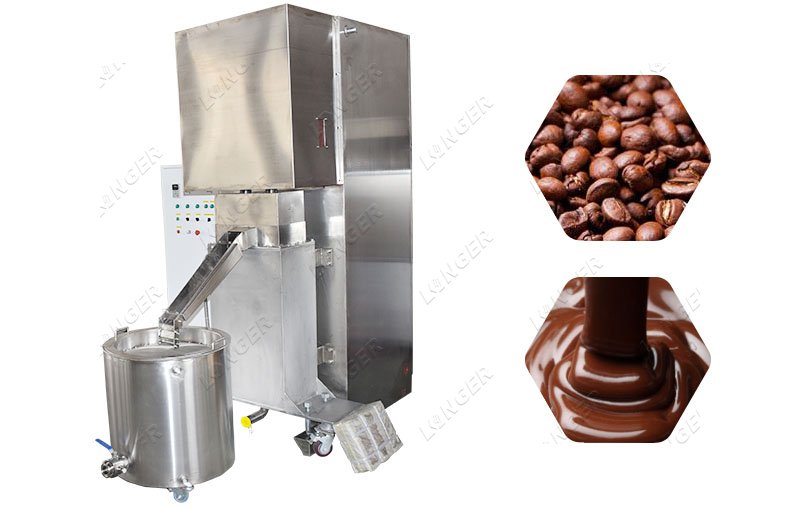 Advantage of Chocolate Ball Mill Machine:
1.Independent temperature control system. The unique automatic temperature control system can effectively control the temperature of the medium, so that the ground material reaches the best quality.
2.Large output and good performance. Using world advanced technology and original imported accessories, it greatly reduces noise and saves energy.
3.High productivity. One chocolate ball mill process is equivalent to the capacity of 8-10 mills. Adopt advanced imported energy-saving motors to ensure strong power.
4.The product quality is high. The combination of large capacity and grinding ensures high-quality grinding.
5.Multifunction. It has the comprehensive functions of chocolate mixing, refining and storage, saving costs.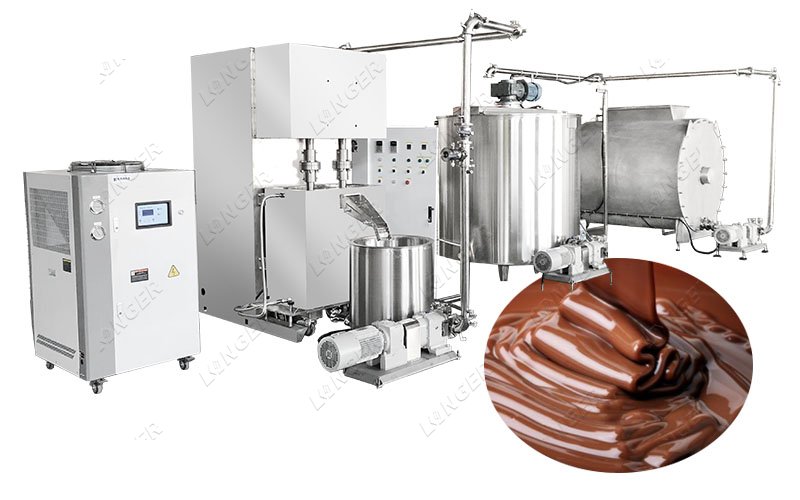 Working Principle of Chocolate Ball Mill Process:
It is composed of mixing, grinding, conveying, heat preservation, transmission, automatic control, etc.
The upper part of the barrel of the chocolate ball mill machine is a mixing zone with different angles to ensure the mixing effect. The lower part is the grinding zone, which uses high-quality steel balls. The rotation of the main shaft makes the steel balls collide with each other, so that the chocolate achieves a fine grinding effect.

As a chocolate ball mill manufacturers, our machines not only have large output and good results, but also have good pre-sales and after-sales services.