Features
We are a supplier of chocolate chips depositing machine in China. The high-efficiency chocolate chips making machine is a special equipment for producing small-particle chocolate raw materials.
How are chocolate chips made in a factory? The drop-shaped chocolate on the PU conveyor belt is poured directly and cooled by the cooling channel through the conveyor belt. This chocolate chips depositing machine has the characteristics of convenient control and operation, wide range and large production capacity. Chocolate, the weight and temperature of the chocolate chips, the chocolate chips can be button-shaped or dome-shaped.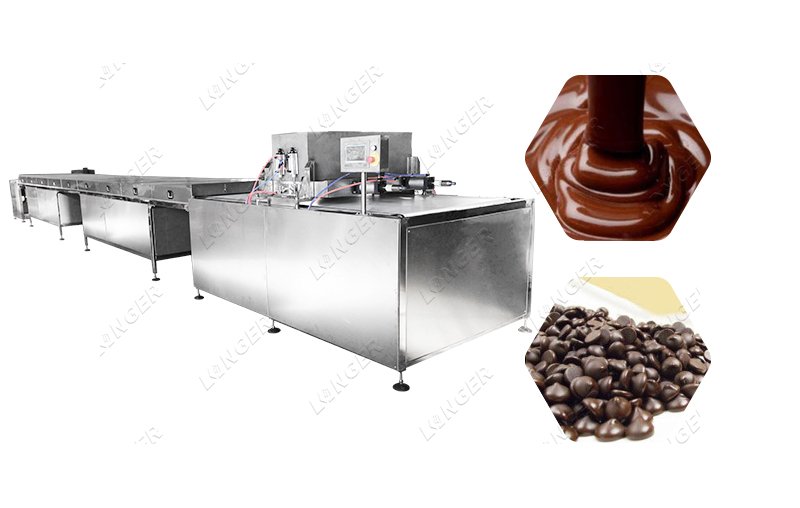 Features of Chocolate Chips Depositing Machine
:
l The central controller controls all operating parameters, and the operation is simple.
l All parts that are in contact with the processing parts and food are made of stainless steel, which is safe and healthy, and harmless to the human body.
l The shape or weight of the chocolate drop can be easily changed by changing the mold to meet the needs of new products.
l Servo-controlled or pneumatically driven drip irrigation piston improves the accuracy of drip irrigation.
l The chocolate chips making machine has various belt widths, from 400 to 1200mm.
l The cooling circulation system reduces the loss of cooling air and improves the cooling efficiency.
How are chocolate chips made in a factory?
l The recommended storage temperature of chocolate sauce is 35-40℃, which can be adjusted and controlled according to the chocolate recipe, external temperature and room temperature.
l The cooling is accomplished by the cooling system in which the compressor and the evaporator circulate. When the temperature of the cooling tube reaches 5-10°C, the production of chocolate chips can begin.
l Adjust the moving distance of the dripping piston according to the weight of the chocolate chip.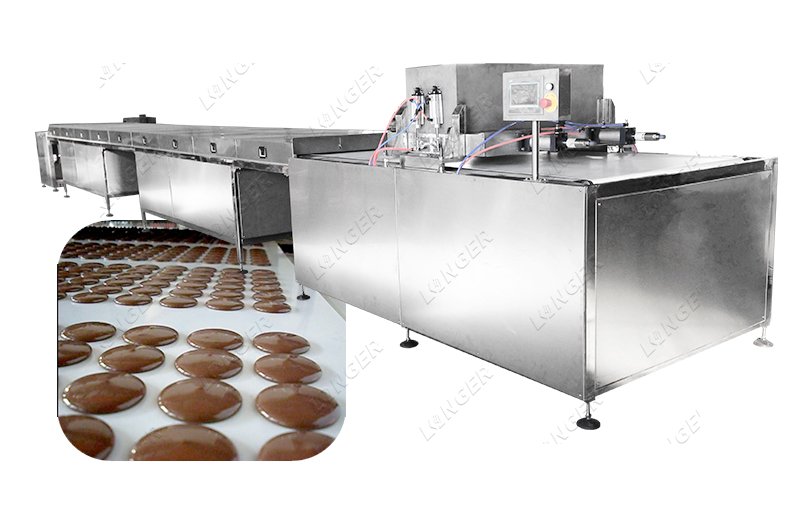 The chocolate chips depositing machine is mainly composed of chocolate chip pouring part, lifting part, rack and cooling system.