Features
As a chocolate conche machine supplier, we have many years of experience in the production of chocolate machinery, so the quality of the chocolate conche refiner machine we sell is very reliable. Our chocolate refining machine is mainly used for fine grinding of chocolate quality. After grinding, the fineness of the chocolate will reach 20-25 microns. So the taste of chocolate will be more delicious and exquisite. This process will greatly improve the taste of the chocolate. Our chocolate conching machine suppliers is reasonably priced and the products are of high quality.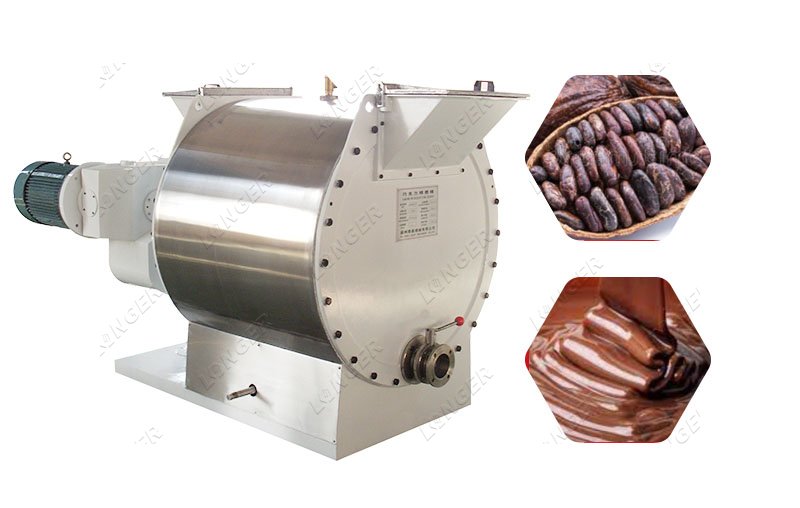 Working Principle of Chocolate Conche Machine Supplier:
The motor drives the worm gear reducer, the main shaft rotates clockwise, the central pull rod pulls the umbrella-shaped tool post assembly, and the pointer or ruler indicates the wear tightness of the tool surface and the inner cylinder lining. When the chocolate raw material is put into the cylinder, it is evenly stirred by rotating, the slurry is centrifuged against the cylinder wall, the scraper is pressed on the cylinder wall, and the operation is repeated to achieve uniform slurry mixing and emulsification dehydration. The finely ground chocolate sauce has a smoother taste and longer storage time, which meets the requirements of the chocolate production process.
Structure of Chocolate Conche Refiner Machine:
The body part is composed of a cylinder and a double jacket. The jacket is equipped with an electric heating tube. The whole machine is equipped with jacket insulation thermometer and slurry thermometer.
In the rotor part of the chocolate refining machine, the circular tool holder is installed on the main shaft, and the bar blades are installed on the tool holder.
In the transmission part of the chocolate conching machine suppliers, the motor drives the rotor to rotate through a three-stage helical gear reducer.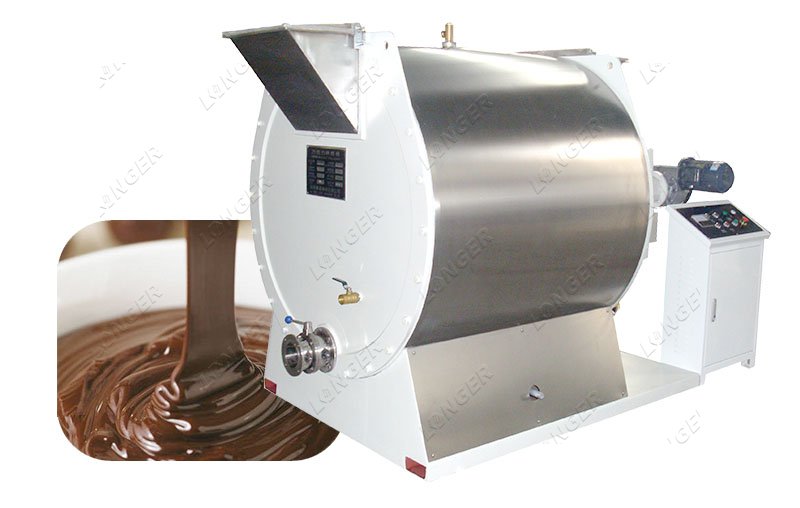 The Use of Chocolate Conche Refiner Machine:
Used for fine grinding and mixing of chocolate, the fine grinding time is generally 16-22 hours. The average fine particle size can reach 25 microns. It can also be used to grind soy flour, oily fluids, daily chemical raw materials and other materials.