Features
The chocolate milling machine is an industrial equipment used to refine chocolate mass. Large output, suitable for large and medium-sized chocolate factories. Stainless steel and enclosed production make food production safer.
The chocolate milling process is one of the essential equipment in the chocolate processing process. Mainly used for fine grinding of chocolate raw materials, such as cocoa powder, cocoa butter, powdered sugar, milk powder, etc. The fine grinding time is generally 16-22 hours, and the average fine particle size can reach 20 microns. The chocolate melanger machine refiners with capacities of 40L, 500L, 100L, 2000L, and 3000L.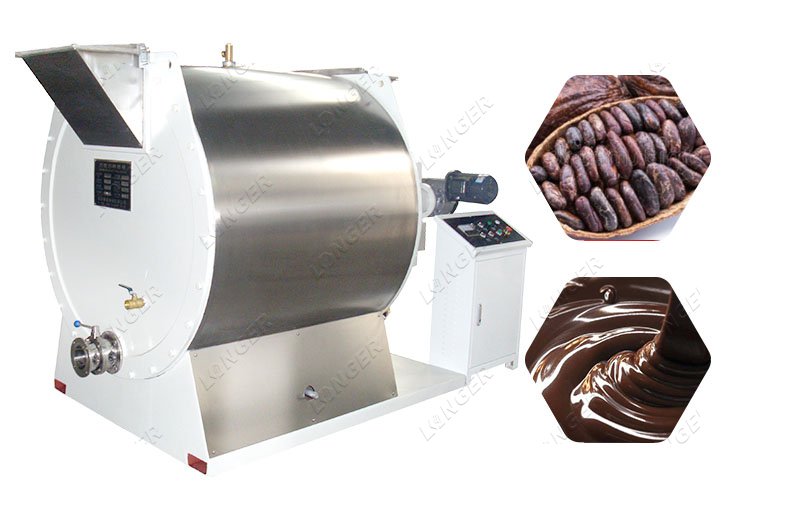 Features of Commercial Chocolate Melanger
:
l Stir and mix the ingredients for the chocolate mass. Under the action of lecithin, it has a good effect on the dilution and emulsification of chocolate mass.
l The closed structure ensures that the grated chocolate paste meets the hygienic requirements.
l The chocolate milling machine jacket type external structure can control the grinding temperature of the chocolate within a certain range, and has a certain function of heat preservation and storage for the finely ground slurry.
l The exhaust port is equipped with an exhaust fan to dehydrate and deodorize the slurry and maintain the natural color of the chocolate.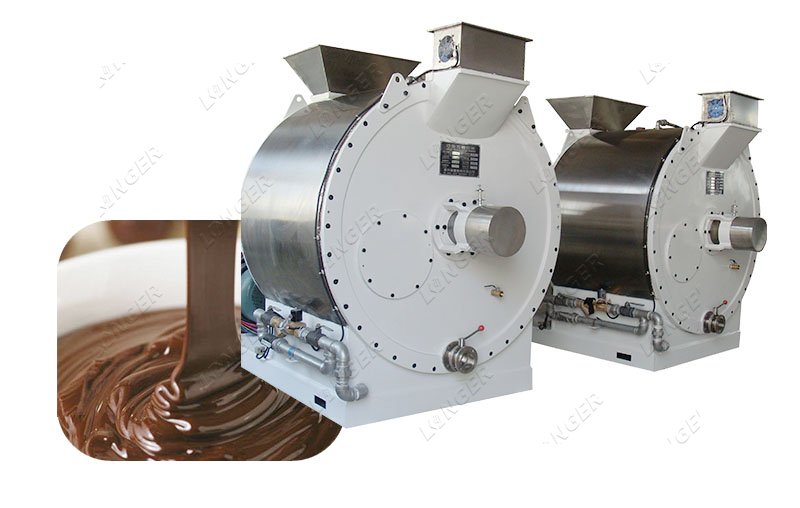 Structural advantages of Chocolate Milling Process:
1. The outer cylinder is made of stainless steel, and the appearance is neat and beautiful.
2. The motor is used to automatically tighten the grille and the knife, and the temperature control system is used to ensure that the water temperature in the jacket quickly rises and cools.
3. The knife handle is widened, and the blade is made of spring steel, which strengthens the running-in tightness between the blade and the liner and prolongs the service life.
4. The cylinder size of the chocolate melanger machine is enlarged, and the actual capacity is greater than the theoretical capacity.
5. The cylinder body and the base are connected by screws and can be separated, which is convenient for maintenance work.
6. Equipped with main console and power assist pressure control, which can increase or decrease pressure.
7. The commercial chocolate melanger has its own extraction device, and the output end is equipped with a sampling valve and a shut-off valve.